Dong Lee of Mortgage Architects is part of this year's Canadian Mortgage Professional's Hot List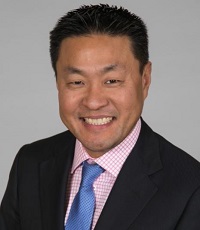 In a year when the mortgage brokerage industry has decreased by almost 10%, Dong Lee saw his company grow in both volume and agent count. "That comes from supporting our brokers to grow their business and by attracting exceptional brokers to our brokerage," he says.
For Lee and Mortgage Architects, human capital is critical. Understanding that in a difficult business, surrounding yourself with great people can have a significant impact on the success of an individual and a business, Lee brought on additional team members in 2018 to supplement his already talented crew. "In an uncertain business environment, we've decided that doubling down on good people was paramount to growth," he says. "The strategy has already paid dividends."
In addition, Mortgage Architects deployed new mobile technology and other critical value-added services. A peer explains how under Lee's leadership, "sales and revenues have increased in 2018, and brokers in the MA network are appreciating the value, which all leads to attracting terrific new mortgage agents and planners to MA." With that momentum, Lee is confident that his network can achieve double-digit growth in 2019.