Derek Serra of XMC Mortgage Corporation is part of this year's Canadian Mortgage Professional's Hot List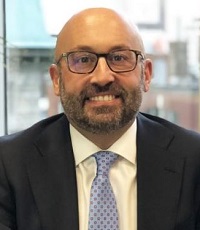 Derek Serra had a banner year in 2018: He worked to introduce a rebranded XMC Mortgage Corporation to the market and has continually worked building momentum around an updated vision, tailored to the needs and goals of entrepreneurial brokers and their clients, with specialized products and personal service that offer both brokers and clients a unique and authentic experience.
"We focused on key markets and forged partnerships with some of the best brokers in the country," Serra says. "We did that by growing our team – new BDMs in the capital and K-W regions, as well as getting out there myself, building relationships, trust and partnerships."
Serra and XMC also streamlined processes to remove friction and add 'delights' such as free appraisals and mortgage payment giveaways. "We examined every step of [the broker's] journey and looked for ways to include new products and find efficiencies," he says. "I love to tell the story about how the winners of a mortgage payment were a week out from their wedding. That was a fun moment for me, getting to personally share some joy with a client."
The year ahead will be all about evolution and development for Serra as he continues to look for ways to leverage technology while continuously developing the XMC Partner Broker Network, which helps to build business and communities. "We've generated some buzz and goodwill – for which we are so grateful – and now the work really begins," he says.