Brandon Scott of Benchmark Mortgages is part of this year's Canadian Mortgage Professional's Hot List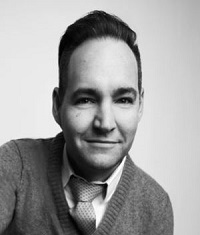 Recognizing the effect of online content on consumer trends, Brandon Scott launched a targeted video series entitled "The BS Report" last year to provide mortgage advice to local homebuyers. He also produced a second video series that offered a closer look at real estate transactions from a financing perspective. His efforts helped Benchmark Mortgages grow in 2018 despite external pressures such as the revised OSFI guidelines and the economic conditions in Alberta.
"Without a doubt, [the key to success] been the determination to stay focused on running our race," Scott says. "It's so easy to get distracted or tempted to mimic the strategies of other successful brokerages when this industry is full of some very bright and creative entrepreneurs. But identifying early in the year what was going to allow our team to excel and sticking to that plan helped us achieve one of our best years."
Aside from membership in organizations such as AMBA and MPC, Scott has been involved in an initiative to support Boyle Street Community Services, which provides programs and services to more than 9,000 individuals every year to help them escape the cycle of poverty and homelessness and empower them to take control of their lives. In September 2018, Scott became a major sponsor as part of The Face of Resilience Gala, which raised more than $180,000 for Boyle Street Community Services.