Ajay Kait of Oppono Lending Company is part of this year's Canadian Mortgage Professional's Hot List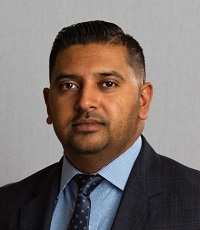 Over the past five years, Ajay Kaith has successfully enabled his broker partners to fund $300 million in private deals. In 2018 alone, Kaith and his brokers funded more than $100 million in first and second mortgages – an increase of 25% from 2017.
"I try not to be complacent," Kaith says of the approach that has propelled his success. "Our industry is constantly changing, and I like to stay one step ahead to better service my brokers when they are entering the private space or [aiming] to fund more deals month to month … Key strategies I use are always being available and walking my brokers through deals from start to finish."
For 2019, Kaith is looking to integrate AI solutions and apply automation in order to ease bottlenecks and pressure points in Oppono's existing processes and help brokers stay ahead of the game.