Michelle Campbell of Mortgage District is part of this year's Canadian Mortgage Professional's Hot List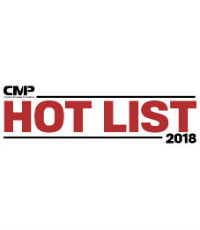 Principal mortgage broker
Mortgage District

Within a short period of time, Michelle Campbell opened her brokerage, Mortgage District, while juggling the tasks of mentoring her new team and keeping up with her own clients. But all that hard work has paid off – Mortgage District has only grown since its inception as Campbell and her team work to help homebuyers reach their goals.

Campbell's accomplishments outside of Mortgage District include being a founding committee member of Kares.ca, which focuses on empowering marginalized youth through engaging programs and services that make a substantial impact at a critical time. In addition, Campbell is a member of Women in the Mortgage Industry and a Mortgage Professionals Canada events champion.
FSCO license: M09000351