To find out which Canadian lenders stand out above the rest, CMP asked hundreds of brokers to tell all about their lending partners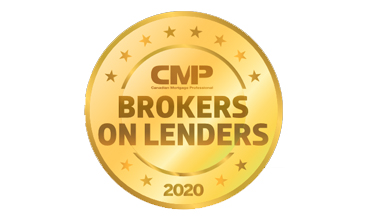 Now in its 14th year, CMP's annual Brokers on Lenders survey offers a thorough and timely look at how well the nation's lenders are performing. Unlike last year, which saw scores decline in seven of the 10 categories brokers used to grade lenders, this year's survey turned up improved scores in every single category.
CMP asked brokers to rate up to six of their lender partners a scale of 1 (very poor) to 5 (very good) in 10 key categories, including turnaround time, interest rates, product range, BDM support and more. Overall, lenders received positive feedback and high scores from their broker partners, although there's still plenty of room for improvement when it comes to turnaround time and technology.
As the pandemic continues to keep the residential and commercial markets across the country on the edge, brokers made it clear that they could use more support from their lender partners than usual. Moreover, they want more personalized communication: underwriters and BDMs who pick up the phone rather than firing off an email. With regulations changing so quickly, being on the same page in every step of the process is more important than ever, and that's something all brokers are seeking.
Read on to find out which lenders received top marks this year and what brokers had to say about their lenders' performance.