Jump to winners | Jump to methodology | View PDF
Changing the company culture
Mortgage professionals are more than familiar with the pressures that have come into play during the drawn out COVID-19 pandemic. Adding the dizzying pace of the Canadian mortgage and real estate market into the equation has resulted in a very high volume of business for mortgage companies across the country.
Under these heightened conditions, it is an impressive accomplishment for a mortgage brokerage to be recognized, not only for facing these challenges head-on, but also for ensuring that the working climate for its valued brokers remains a supportive environment.
For this reason, Canadian Mortgage Professional is proud to present the 5-Star Mortgage Employers for 2022. The top brokerages on this list have taken steps to directly apply feedback from their employees, propelling them to the top of the industry.
"[Brokers] are going to need the support to continue to balance life with work. This has been a very challenging market"
Rakhee Dhingra, Mortgage Savvy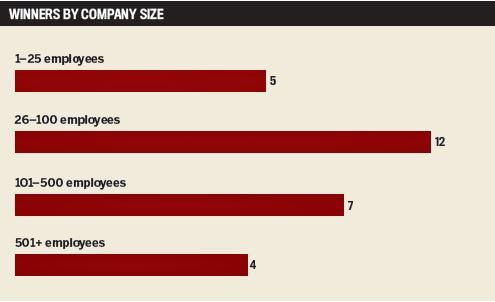 The size of companies represented in the survey ranged from 1–25 employees to 500+, with 43% of the brokerages having 26–100 employees. Among the respondents, 50% were classified as brokerages, 36% were lenders, and the rest are in the technology, network, or 'other' categories.
This year's 5-Star winners gained high scores for putting the working environment front and center, under what can only be characterized as extraordinary times, by focusing on what is best for brokers and, by extension, the clients they serve. As the survey showed, the winners made work-life balance, benefits and bonus compensation, a supportive working atmosphere, and a productive work culture their top priorities.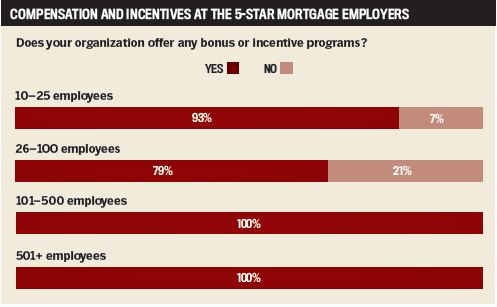 Broader economic factors
A host of factors over the second half of 2021 and the first quarter of 2022 have led to a pronounced increase in the number of mortgage applications landing on brokers' desks.
Continued historically low-interest rates, a distinct housing inventory shortage, and property appreciation to the double-digit territory in some of Canada's hottest housing markets have escalated the demand for brokerage services.
The robust mortgage space has also added considerable strain to the working environment for brokers across the country. Mortgage applications have had to be processed quickly to match the pace at which properties are being snapped up, often with multiple bids and no contingencies.
It is not just new mortgage applications that have kept brokers working longer hours. With an abundance of newfound equity within homeowners' reach, many borrowers are looking to tap into their substantial equity to take out second mortgage options for a host of financial reasons ranging from home renovations to helping their family buy into the attractive Canadian housing market.
Such continued frenzied activity in the mortgage space well into 2022 will likely not slow down any time soon. This remains likely even when factoring in the recent announcements of a quarter of a percent rise in the Bank of Canada's overnight lending rate, with more rate increases anticipated to follow, directly impacting variable-rate mortgage loans.
"Our core home values guide all our decisions, both internally and externally with our partners and customers"
Ed Karthaus, Home Trust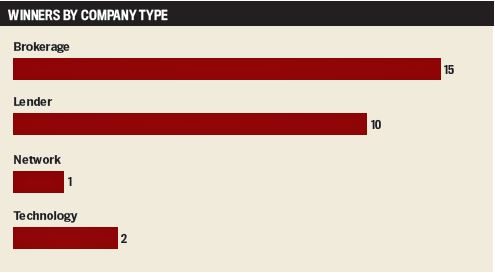 Keeping employees happy
Given the extraordinary demands that a red-hot real estate market and a prolonged pandemic has put on mortgage professionals, this year's winning companies have launched initiatives to help their employees ride the mortgage wave. All of the employers cited a supportive company culture as the top item on their agenda to ensure happiness and productivity among their staff.
"Our culture is literally everything here at Home Trust. Our core home values guide all our decisions, both internally and externally with our partners and customers," says Ed Karthaus, executive vice president of residential lending, credit cards, and marketing. "We focus heavily on ensuring that we manage and protect our culture carefully."
Pointing towards a host of initiatives to foster the company culture Home Trust is so proud of, he says: "We do employee engagement and what we call 'pulse surveys' regularly to solicit employee feedback. We conduct sessions to share employee engagement, [and to] gauge and share employee sentiment to make Home Trust an even better place to work."
Rakhee Dhingra, CEO at Mortgage Savvy and another 5-Star Mortgage Employer, agrees with Karthaus' view when asked to describe the importance of company culture and employee well-being.
"I am always making sure that I'm accessible to my team and ensuring that I'm available to answer calls, provide support, and step in where I need to leverage my relationships with lenders to provide the support that they need to be able to meet their client's expectations," Dhingra says.
Adding support staff to help Mortgage Savvy's brokers through endless hours of work in such a busy market has also been a top priority.
"[Brokers] are going to need the support to continue to balance life with work. This has been a very challenging market. We really haven't had a break," she says.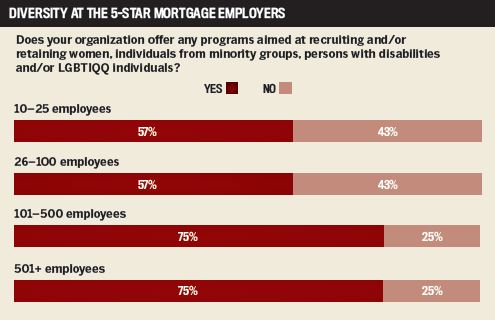 For Laura Martin, COO and broker at Matrix Mortgage Global and host of the Broker's Playbook Podcast, as well as one of this year's winners, the key to employee success and well-being is how an employer structures the work environment.
"It's the infrastructure for success that matters," Martin states. "This can't happen unless the brokerage is willing to invest in people that can provide administrative support, provide marketing support, provide tech support and provide underwriting support."
By cutting down on the actual additional work that falls on the shoulders of Matrix Mortgage Global brokers, each broker can focus on getting down to the nuts and bolts of each mortgage file and, more importantly, assisting the client.
Not only is the job simplified, but the support that is offered creates a much more productive work environment for the brokers, Martin further explains.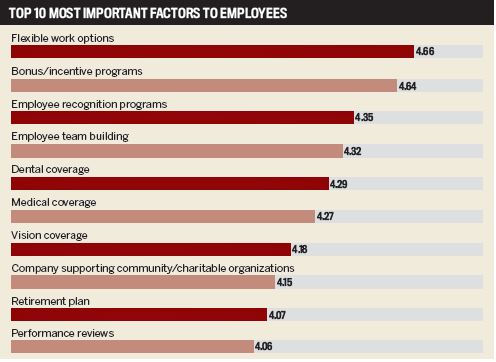 Mental and physical wellbeing
Beyond generous benefits packages and employee incentives, all CMP winners highlighted the mental and physical wellbeing of their employees as integral to overall employee happiness and success.
"We laugh a lot, and we are real," Martin says.
Focusing on a hybrid model, despite many brokers' return to the office, has been the key to employee success for Jencor Mortgage Corporation.
"We say if you need a little break, you can work from home, be it a couple of days, maybe even a week, to be in an environment to help pull yourself together," says Karen Penner, sales coordinator at Jencor. She points out that another simple and effective solution is having a healthy benefits package in place and understanding the pressures that the current market puts on brokers.
Martin adds: "We work close to a park so that is always nice. That's where I go for a walk almost every day. We can all go for a walk down the hill."

501+ employees
101–500 employees
Elite Lending
Matrix Mortgage Global
MCAN Mortgage
Tango Financial
True North Mortgage
26–100 employees
Blue Pearl Mortgage Group
Calvert Home Mortgage Investment
Edison Financial
Fundmore.ai
Jencor Mortgage Corporation
Lendesk Technologies ULC
Marathon Mortgage
Mortgage Scout
Sherwood Mortgage Group
Tribe Financial Group
Verico Xeva Mortgage
1–25 employees
Mortgage District
Mortgage Outlet
Verico Financial Group
VWR Capital
Mortgage Savvy
To help recognize and narrow down the nominations for the 5-Star Mortgage Employers 2022 in Canada, CMP invited organizations to fill out an employer form highlighting their various offerings and practices. Employees of the nominated companies were then asked to take an anonymous survey evaluating their workplace based on factors such as job satisfaction, bonus and incentive programs, career development opportunities, and commitment to diversity and inclusion.
To qualify, each nominee had to meet a minimum number of employee responses based on the overall size of the organization. To be named 5-Star Mortgage Employers, the overall satisfaction rate needed to be 80% or higher.