Thinking about getting a reverse mortgage? These steps can help you make the right choice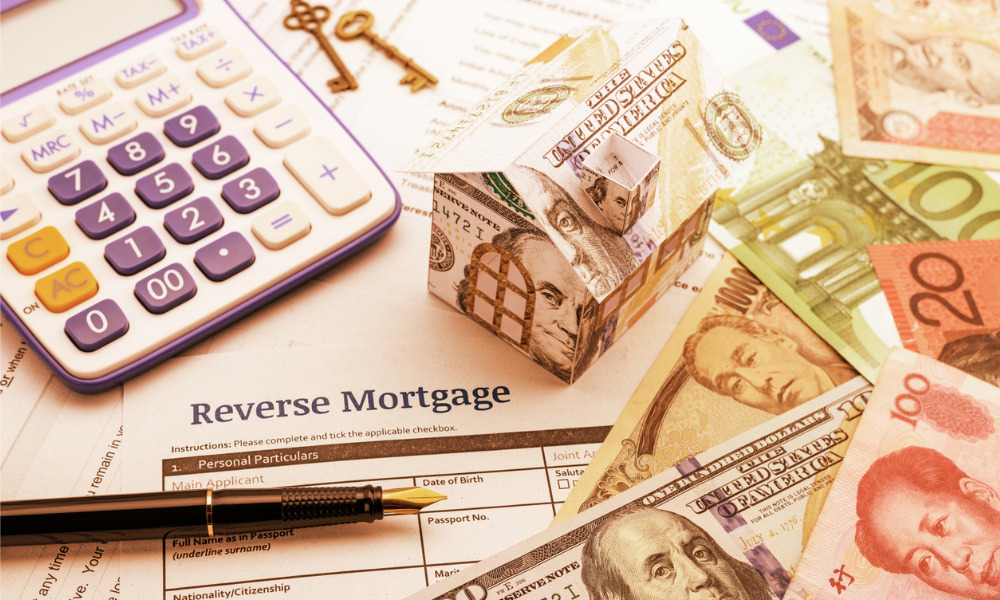 If you are a retired Aussie, a reverse mortgage may be a good bet for you. With a reverse mortgage, you will be able to remain in your home without making repayments. By tapping into the equity in your home, reverse mortgages may be used to help fund long-term care, meet medical expenses, or ensure you can maintain a high standard of living.
Here are the best things to consider about reverse mortgages – as well as the five best alternatives for you to choose from.
Home equity release
With a home equity release, you will be able to sell part of your home's value, receiving instalment payments or a lump sum in return. It is similar to paying rent on your own home. To cover the fees you pay, your proportion of equity reduces over time.
All about reverse mortgages: do you need one?
Loans for homeowners aged 62 and up, reverse mortgages can allow you to convert your home equity into money. The loan pays off your mortgage and the rest of the cash goes to the homeowner, who doesn't have to make more mortgage payments (aside from insurance and property tax) until they move out, pass away, or sell the home.
Among the reasons you may need reverse mortgages are that it consolidates your debts; it eliminates your monthly mortgage payment, while still paying for home maintenance, property taxes, and insurance; to free up the capital to make home improvements; to supplement your income; to pay for in-home care; and/or to increase your savings.
How reverse mortgages work
With a reverse mortgage, you can borrow cash using your home's equity for security. If you are 60 years old or older, it's likely the most you can borrow is 15-20% of your home's value. You can add roughly 1% per year over 60. For instance, if you are 65, you top out at 20-25%. Your age and your policy combine to determine if the money comes in a line of credit; a lump sum; a regular income stream; or any combination.
Alternatives to reverse mortgage

Sell and downsize your home
Among the best alternatives to reverse mortgage is to sell your current home and downsize. Put simply, downsizing is when you sell your primary residence and purchase a new residence at a significantly lower cost, then use the leftover funds to supplement your income. Among the pros of downsizing is that you have money that you spend outright, pass on to your heirs, or invest; you can buy an annuity that provides a fixed income for the remainder of your retirement; you can spend the cash slowly over time; and you will have less home to heat, cool, maintain, and clean. Without question, it's difficult letting go of your home, but doing so may result in living mortgage-free.
Refinance
To free up some money, another alternative to reverse mortgages includes refinancing current loans to reduce monthly payments. Refinancing provides the option of retaining your home—plus its equity. If you do take the refinance route, there may be fewer refinancing options available to you as a retiree, so the best start would be comparing interest rates and considering a mortgage broker.
You may also be in line for a lower interest rate than your initial mortgage if you refinance when rates are lower, in which case you could have more cash each month. You should consider refinancing in the short term if you want to acquire a reverse mortgage to rid yourself of your mortgage payment.
Take out a home equity loan
A home equity loan is an alternative to reverse mortgages that delivers the money in a lump sum based on the equity you have in your home, as opposed to the line of credit you receive from the home equity line of credit, or HELOC. A home equity loan requires monthly payments, unlike reverse mortgages, which do not.
It is important to note that this option requires you to put your house up as collateral—which comes with risks, such as the fact that you could lose your home if you cannot make the monthly payment.
Open a portion of your home for rentals
If you have the space in your home, are looking to cut living expenses, or want to supplement your income, you should rent out a portion of your home. How you decide to section the house will be up to you: long- or short-term options, rented rooms or shared common areas. With short-term rental options like Airbnb and Vrbo, there are many options to create added income, such as splitting utility bills with renters for heat, cable, electricity, and internet.
Take Home Equity Access Scheme
Provided by Services Australia and the Department of Veterans' Affairs, the Home Equity Access Scheme allows eligible Australians to get a non-taxable, bi-weekly loan. You can select the price of the loan you get paid every other week, but the combined loan and pension payments can't exceed 1.5 times the maximum bi-weekly rate.
Take time to decide which options you should use
The bottom line: you are making a giant financial decision whether you opt for a reverse mortgage or any of the 5 alternatives. This means you should take the time to explore all your options, as well as the products, in order to protect yourself and your finances. Regardless of what you decide, you should keep in mind consulting with a qualified professional, determining your home equity, and shopping for the best rates.