Secured lending streamlines loan process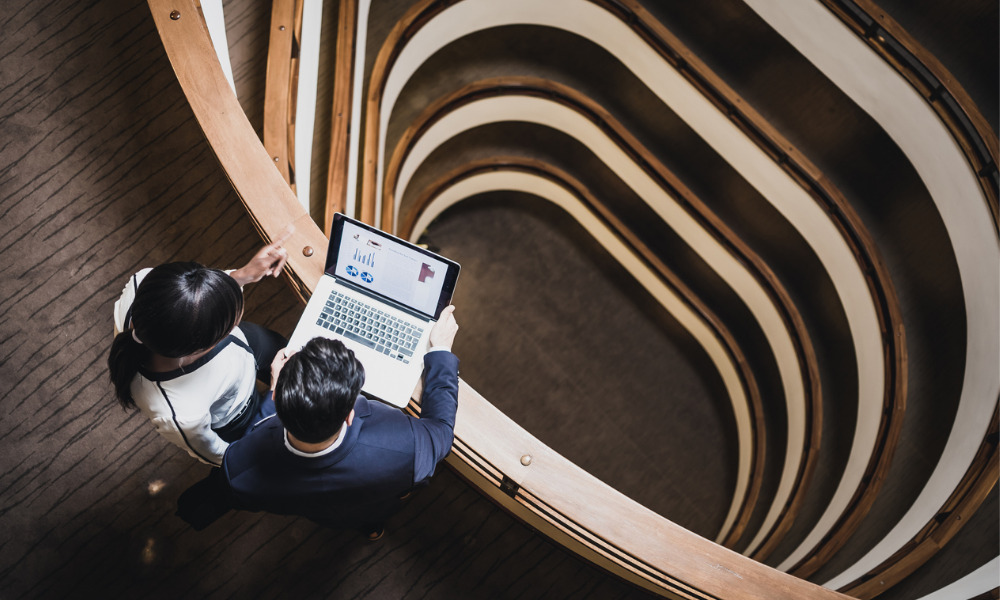 For mortgage brokers looking to take that leap of faith into commercial, talking to your clients about their commercial lending needs doesn't need to be a complex or daunting experience.
In fact, there have been a lot of improvements to make the application processes even more simple.
There are some big opportunities in the small to medium enterprise (SME) lending space and ANZ has a dedicated team of commercial broker account managers and frontline lenders who can help support you through the journey of diversification.
Brokers have been telling us that key factors such as decision time, time to cash and understanding cash flow is important for business clients. To make things easier for brokers and their clients, ANZ has been simplifying the application processes so businesses have a straightforward, simple way to apply for business lending so they can continue to run and grow their business.
Read more: Find the right funding options for business
Having the flexibility with an easy-to-use business loan tailored to your lending needs is all part of ANZ's streamlined application process for ANZ Secured Lending. New and existing eligible business clients can apply for finance from $50,000 up to $1m. All you will need to supply are four documents with your client's loan application:
Statement of position
Business Activity Statement (BAS) – no older than four months
ATO statement (issued in the last 12 months)
Payslips (only if the directors/owners of the business have PAYG income which is external to the business)
For businesses which want to improve cashflow through lower repayments, loan terms up to 30 years or 10-year interest-only periods, ANZ Secured Lending could help those who are eligible. This could be a timely conversation for businesses looking to buy or lease commercial property or which find the lending process intimidating or complicated.
Michael Maher, senior commercial broker account manager at ANZ, says brokers appreciate the simple and straightforward process.
"We want to make accessing finance as easy as possible for small businesses, that's why we've been simplifying how new and existing customers can get access to business loans with ANZ," Maher says.
"With Secured Lending being one of these approaches, it recognises the importance of helping Australia's small businesses get finance in a simple and timely manner."
Who does the Secured Lending process suit?
Business loans can help with long-term needs, as well as supporting growth and other opportunities. A business which can offer security as collateral for the loan and has operated for more than one financial year under its current structure is eligible to apply for Secured Lending.
"Business customers with security can save time and stress with a quicker assessment period with less documentation and a quicker time to decision. When combined with a 30-year term loan or 10-year interest-only policies, it makes for a great trading business commercial offering to consider," says Maher.
How does the Secured Lending process work?
A good way to learn how the Secured Lending process works is through ANZ's broker education training and seminars.
Here broker account managers will highlight case study examples on how processes like Secured Lending work, and "by educating our brokers, it then gives them the opportunity to paint the financial picture for their clients," says Maher.
When we talk about diversification, we know brokers can have business clients with various lending needs.
"We are committed to showing how brokers can assist their clients with multiple offerings, while building their knowledge and potentially growing their own business," Maher says.
For example, a client's life cycle may include:
Home loans – residential and investment
Commercial – property, investment, cash flow, trading facilities, agriculture
Asset finance – plant and equipment, vehicles.
"When it comes to case study examples for Secured Lending we like to start with an overview of the client and broker; is the broker new to ANZ Commercial Broking, for example," says Maher.
"Then we delve into the business with things like how long it has been established, what is its specialty, what is the organisational structure, what's their income and are they a new or existing ANZ commercial banking customer."
The case study then will highlight the objective and transaction background of the business – looking at its current state and what it now requires.
Read more: How to help clients with cash flow management
One scenario that Maher suggests: "It could be that the client currently holds two loans with two different lenders totalling under $1m and is looking to refinance the business premises and commercial investment property."
A case study will then show some of the challenges faced by the business and why the client may decide a Secured Lending process would work best for them.
It will also outline the benefits relating to the outcome, such as the client reducing their costs by consolidating their two loans from other lenders, and the fact that a 30-year loan term with up to 10-years interest only improved the client's cash flow through lower repayments.
"We are committed to showing how brokers and clients can benefit through our streamlined processes, showcasing case studies and other learning programs," Maher says.
"This builds on the broker knowledge and allows ANZ and brokers to work better together for brokers and their clients. It ensures that there is a better understanding of our offerings, but also leans on ANZ and brokers – working better together."
CASE STUDY
How ANZ assists this client in the growing phase of their business using ANZ's Secured Lending process
Overview
Broker's relationship with ANZ: New to ANZ Commercial Broking
Client at a glance
Industry: Psychology Practice
Business overview: Practice has been established for 10 years and has 3 staff. Company with two directors. Specialises in private hospital patients. Client is new to ANZ commercial banking.
Income: Roughly $150k on average for each director based on last two years' financials – coming from their trading business
Personal details: Each director is married with each having two dependent kids. Wife of [one/each] director works part time outside of the business.
Transaction Background
Client's current loans with two lenders totalling <$1M
Directors of client offered their residential properties as securities to support the business loans.
Challenges
Client has not completed the practice tax return which reflected improved trading due to busy year.
Business is at the peak period requiring additional cash flow to hire more staff as soon as possible.
ANZ's secured lend process benefits
It's a streamlined application process enabling eligible trading business clients to apply for finance from $50k up to $1M with simple documentation and self-declared financial data.
Client just needed to supply four essential documents. Client provided their Business Credit application form to start the application process, Statement of Position, latest BAS statements (rather than full financial report) and their 12-month ATO portal statement.
ANZ banker provided regular communication so it was easier for the broker to manage the transaction
The approval process time was faster
Further benefits for client
Client reduced their cost by consolidating their two loans from other lenders
Client improved their business operation as ANZ provided the right solution for their transaction banking
Client was eligible for 30-year loan term and up to 10-years interest only, which improved their cash flow via lower repayments
This article is brought to you by ANZ
This is general information and ANZ is not giving you advice or recommendations. Carefully consider what's right for you, your business and your clients. Terms and conditions, fees and charges, and credit approval and eligibility criteria apply to ANZ loans.