Big jump in personal loans post-COVID, says broker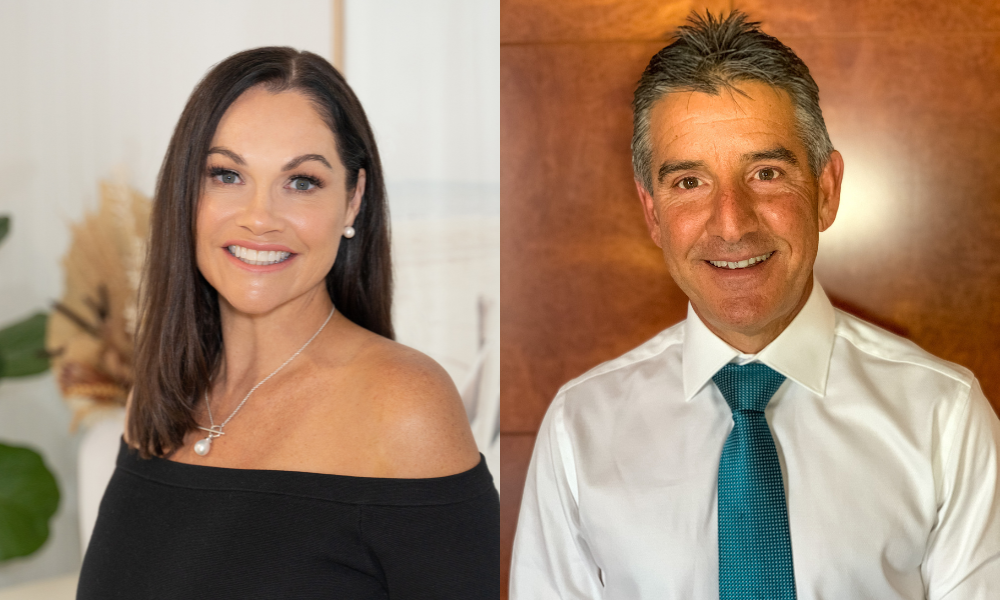 Applications for unsecured credit, including credit cards, personal loans and buy-now-pay-later are surging along with the increased cost of living, according to the latest data from Equifax.
According to Mhairi MacLeod (pictured above left), the winner of the Pepper Money Broker of the Year – Specialist Lending Award at the 2022 Australian Mortgage Awards, prior to COVID-19, the average personal loan provided by her business, Astute Ability Finance Group, was around $27,000. Now, the average amount is $47,000, she said.
But Equifax's quarterly consumer demand index for the September 2022 quarter, which also measured the volume of mortgage applications through the Equifax consumer credit bureau, shows demand for mortgages is waning, with annual falls in all states except Western Australia and South Australia.
Read next: Business insolvencies set to rise, say credit managers
Auto loan applications are also down year-on-year, but demand differs by state, with NSW, the ACT and Victoria showing annual gains.
The Equifax September 2022 quarter consumer demand index shows that compared to the September quarter in 2021, consumer credit applications were up by 17.1%.
Applications for unsecured credit, including credit cards, personal loans and buy-now-pay-later, have all increased year-on-year, up 31.5%, 22% and 9.9%, respectively.
According to the report, mortgage demand was down 6.1% year-on-year. Demand was lower in most states, with the steepest declines in NSW (-10.6%), the ACT (-9%) and Tasmania (-8.4%). Demand increased marginally in SA and WA.
Auto loan applications were down 3.8% year-on-year, but there also were differences across states. Demand for auto loans was up 11.5% in NSW, 2.9% in ACT and 2.8% in Victoria. Demand was down across other states, with annual declines ranging from -11.3% (Queensland) to -18.2% (Tasmania).
Equifax general manager advisory and solutions Kevin James (pictured above right) said the data showed cost-of-living increases, and the impact of interest rate rises, had started to hit home for many Australians.
The annual consumer price index (CPI) reached 7.3% over the September quarter, with the RBA's revised forecasts showing headline inflation will peak at 8% this year, before falling to 4.5% in 2023.
As savings start to erode, some consumers may be turning to unsecured credit to help them bridge the gap, James said.
"According to Equifax data, demand for both credit cards and personal loans was highest in NSW, Victoria and the ACT," James said.
James noted that house prices in these states climbed rapidly during the pandemic. Many mortgage holders who purchased at the top of the market hadn't had time to pay down their loans or build equity, he said.
"This cohort is likely to be among the first to feel the pinch as interest rates rise," James said.
Commenting on the decline in mortgage demand overall, James said this suggested compounding interest rate rises, increased borrower servicing requirements and falling household savings had started to have a tangible effect on consumer behaviour.
Commenting on the auto finance market, MacLeod said demand for auto loans differed across the country.
Secured lending for new vehicles has been fairly steady across the board, whereas clients who are purchasing second-hand vehicles are increasingly opting for unsecured lending, MacLeod said.
Clients often find personal loans more flexible when buying second-hand vehicles privately, she said.
"There's a trend when buying used cars, where people want to have money in the bank and when they find something second-hand, they just buy it," MacLeod said.
Talking about personal loans more widely, MacLeod said they were on the rise for a variety of reasons. Aside from their use around purchase of used vehicles, they were used as a debt consolidation tool (giving clients more borrowing power), and to fill a deposit gap.
"With building costs going up and customers falling short, we will do a personal loan for them (we can top up to $60,000 unsecured)," MacLeod said.
Read next: COG Financial Services celebrates success at asset finance conference
Prior to COVID-19, the average personal loan provided by MacLeod's business was around $27,000. Currently, the average personal loan is $47,000, she said.
"There's a huge jump in the way consumers are using personal loans, and the flexibility in some of the products that are available," MacLeod said.
MacLeod, whose core business is equipment and commercial lending, provides personal loans, including for referral partners.
Astute Ability Finance Group also operates a mortgage arm, mainly for in-house clients. Commenting on Equifax figures showing a 6.1% annual fall in mortgage applications, MacLeod said although demand for residential lending is currently wavering, she believed demand would steady.
Some of the drop in demand is hesitation, as clients weigh up whether to refinance or purchase now or hold off, she said. The market is likely to see a few more months of this hesitation from borrowers, bearing in mind there's likely to be a couple of further rate increases in the current cycle.