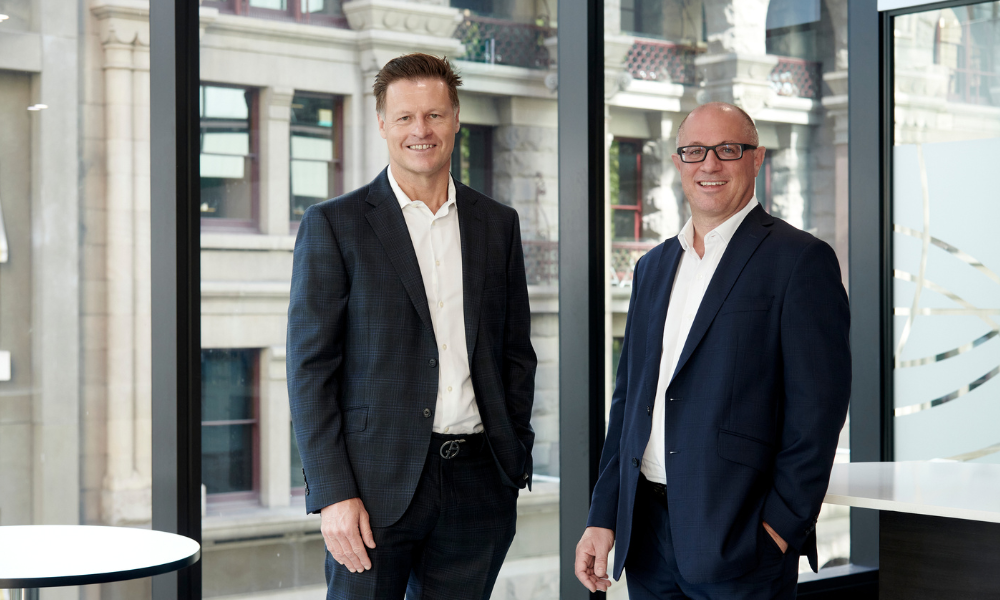 Grow Finance has launched a new low doc, no deposit loan catering for businesses requiring fast access to vehicle finance.
The non-bank lender offers a range of asset finance and working capital solutions and aims to be the "non-bank of choice" for business.
Grow Finance said the loan could be used for business vehicles (cars, vans and utes) classified as "Tier 1" assets. It was capped at $75,000 and minimal documentation was required.
Available to property and non-property business borrowers, the loan was secured against the asset being purchased, Grow Finance said. Applicants could receive instant approval through the Grow Finance platform, which used profiling, analysis and AI to assess the applicant in real-time.
Read more: Grow Finance, AFG partnership bolsters SME offering
Grow Finance co-CEO David Verschoor (pictured above right) said the product was created to "remove the burden" of large upfront capital requirements which non-asset backed business operators often faced when seeking motor vehicle finance.
As operational costs continued to increase, availability of the product was particularly timely, he said.
"In addition, the product goes hand in hand with our low doc balloon refinance product, which takes the stress out of paying large sums of money at the end of the finance term," Verschoor said.
Grow Finance co-CEO Greg Woszczalski (pictured above left) said the product was asset-secured. It was available to both property and non-property business borrowers seeking funding up to $75,000.
"The no-deposit option for non-property owners is significant as it bucks the trend of only providing this style of finance to property-backed clients," Woszczalski said.
"Consequently, our goal is that the product enables SMEs to redirect the deposit back into their business to smooth out working capital and support growth."
Read more: Grow Finance appoints BDM for WA
The low doc, no deposit loan was created based on industry feedback, which Grow Finance said pointed to demand for rapid access to a "business-critical asset".
In recognition of the company's rapid growth, Grow Finance ranked first in the 2021 Australian Financial Review (AFR) Fast 100 list. The lender ranked eighth in the 2022 Financial Times Asia-Pacific High Growth Companies 2022, based on revenue growth between 2017 and 2020.