Nearly a quarter of young Australians say there is now only one way left to get onto the property ladder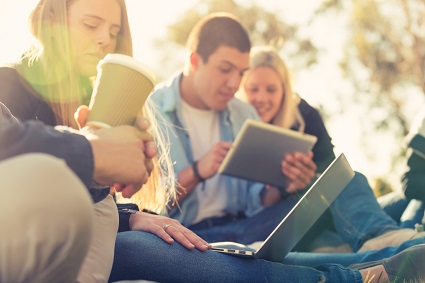 As property prices in the major cities continue to lock out young buyers, rentvesting is becoming a more popular option, new research shows
Rentvesting is an effective way to enter the property market, according to 74% of people surveyed by non-bank lender State Custodians Home Loans.
The survey found that one quarter (25%) of Gen Y (18-34 year olds) find that rentvesting is their best chance of getting on the property ladder.
In the survey of 1,006 people nationwide, 33% of all Australians polled across all ages said the draw of rentvesting is it enables the buyer to build equity while continuing to rent in their preferred location.
Some 31% said a plus of rentvesting was it allowed buyers to obtain property sooner and 29% cent said another appeal was its ability in providing two income streams – rent from tenants and tax benefits.
State Custodians general manager Joanna Pretty says the question of lifestyle has become one of vital importance to young people in recent times. "More and more young people are choosing to rent in desirable, trendy areas to be close to work, friends and amenities," she says.
"In this 'lifestyle-focused' era, a great rental in a fashionable area can be seen as a more desirable option than buying a place far from the action. However, while these areas provide a great lifestyle, they tend to be more expensive to both rent or buy which creates a real dilemma when it comes to saving for a home."
The survey also found that both Gen Y (78%) and Gen X (75%) were more likely to think rentvesting a good idea over Traditionalists aged 65 plus (66%).
Pretty says these differences in attitude among the generations reflect how much Australian society has changed. "In previous generations young couples settled down quicker and were eager to secure their first home as soon as possible, even if it was nothing flash. They were more prepared to buy properties and fix them up in areas that were not on their radar simply to secure a place.
"However young people are now settling down later in life and choosing to - or forced to - rent for longer periods in order to save up enough money for an initial deposit. Or else they're taking their time to consider their next move and focusing on other things like their career or travel, so they're entering the market later. What's more, for many the prospect of buying a place that may require some work, given people's busy pace of life nowadays, isn't so appealing."
But Pretty warned that rentvesting also has its drawbacks, such as not having the satisfaction of living in your own space and being at the mercy of a landlord.
"There are strong pros and cons for both rentvesting and buying," says Pretty. "With such a lot on the line it's really vital the you carefully consider your financial circumstances before taking any kind of plunge and talk to experts who can advise you on what option is right for you."