Bank to axe 6000 jobs but increasing reliance on broker business cannot be ignored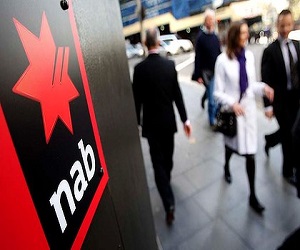 Bank to
axe
6000 jobs but increasing reliance on broker business cannot be ignored
NAB is to axe 6000 jobs, it was announced yesterday, as the major bank released its full-year results for 2017.
CEO
Andrew Thorburn
explained that "As we simplify, we automate processes and things move to digital channels, we will need less people and as that happens we estimate that there will be 6000 less people needed in three years' time."
2000 people would also be hired as part of an extra $1.5bn in investment, with skills including "data scientists, AI, robotics, automation, technology people, digital people."
Thorburn refused to specify where the cuts would be made and dismissed suggestions that branches would be targeted, saying that "we think our branches and business centres are very important in the future. I think we'll have a very significant investment in them."
Will broker-facing staff be cut?
With NAB looking to digitise processes, one might assume that the processing staff dealing with brokers could be cut. NAB plans to digitally originate 60% of products within the next 3-5 years.
However, NAB's financial results show that the broker channel is growing in importance. Broker-originated loans now make up 33.7% of NAB's portfolio, up from 31.7% last year. NAB-owned aggregators PLAN,
Choice
and
FAST
have also increased their broker numbers to 4637.
With broker-originated loans up to $98.5bn - a major increase on 88.2bn a year previous – brokers appear to be driving strong lending growth of 1.4x system growth. Executive general manager of NAB Broker Partnerships
Anthony Waldron
told MPA sister-title Australian Broker that "strong growth in drawdowns through brokers, from 34.4% to 42% this financial year, demonstrates an incredibly important part of what we do as a bank. ​​"​​​
Back to business
NAB's results may be more encouraging for commercial brokers than their residential counterparts.
Thorburn repeatedly referred to NAB's strength in business banking, stating that "we think the environment where housing credit is slowing; business credit starts to pick up. Business formation, private businesses, generate 75% of jobs in Australia, so that's the future."
NAB has targeted an increase in the proportion of specialised business bankers from 20% to 35%, with Waldron telling Australian Broker that NAB was seeing an increase in commercial broking and asset finance from brokers.