FHB numbers at 47-month high following extension of stamp duty concessions but investor difficulties also play a role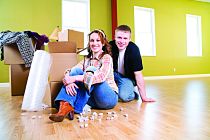 FHB numbers at 47-month high following extension of stamp duty concessions but investor difficulties also play a role

First home buyers are increasing in number and now account for 16.6% of all home loan commitments, according to the Australian Bureau of Statistics.

Figures for July showed FHB levels were at 47-month highs and above the five year average of 14.4%.

State government policy has played an important role, according to the Housing Industry Association's principal economist Tim Reardon: "in July 2017 - the first month that these concessions took effect - the volume of First Home Buyers in NSW jumped to its highest level since 2012, increasing their share of the market from 8.8 per cent to 11.5 per cent in just one month based on today's ABS finance figures."

"These policy interventions have driven a dramatic increase in the involvement of First Home buyers in the market."

The decline in investor lending

The return of FHBs also has much to do with the restrictions and higher interest rates associated with investor lending.

Loans to investors fell by 3.9% in July, even as the number of loans overall increased by 4.5%. The beneficiaries were owner-occupiers, the number of loans to whom rose for the third straight month.

"APRA regulations curbing the amount of investor and interest-only loans banks can lend have curbed investor activity," noted ME bank's head of home loans Patrick Nolan, "as a consequence, owner-occupiers are experiencing less competition from investors, and are benefiting from low lending rates as banks compete over a smaller marketplace."

The average standard variable rate for an investment loan is currently 4.91%, according to CANSTAR, whilst the average SVR for owner-occupiers is 4.47%.

How FHBs are getting on the ladder

A variety of other methods are being used by FHBs to buy their first home, an ME bank survey of 1000 property owners suggests.

The most popular strategies involved looking for smaller properties in less preferred areas. However, 16% of buyers paid LMI in order to purchase with less than a 20% deposit.

10% were assisted by their family or had their family act as a guarantor, with 7% taking the 'rentvestor' approach or purchasing an investment property to rent out before buying their first home.

Last week comparison site Mozo found that the 'Bank of Mum & Dad' is now Australia's fifth biggest lender.


Are you a top broker? Prove it!
MPA's Top 100 Brokers Report is currently open for applications and it takes just two minutes to apply. Winners will be featured in the magazine and online.

http://survey.keymedia.com/au/mpa/2017/top100/
See who made last year's Top 100, sponsored by Suncorp: