With so many options available to brokers it is difficult to know which strategy to implement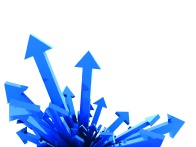 When executed effectively, diversification can amplify both income and long-term client relationships. However with so many diversification strategies to choose from, how do brokers know which approach will suit their business?

Join MPA for a panel discussion on diversification strategies at the upcoming High-Performance Business Summit in May.

Featuring heads of award-winning brokerages, the discussion will cover how to audit your business to determine whether diversification is right for you, the benefits and risks of transforming your business into a one-stop shop as well as staffing considerations.

Panellists include Tony Bice, Director of Finance Made Easy; John Manciameli, Principal or Hunterwood Solutions; Elizabeth Wilson, Director of Wilson Financial and Stuart Styles, Managing Director of Arthurmac & Co.

View the full conference schedule and reserve your seat online; Early Bird discounts apply for a strictly limited time.

The High-Performance Business Summit will be held at Dockside Darling Harbour on Wednesday 5 May.