Trail Book Buyers' latest scenario shows how brokers can sell a book they've built with a previous aggregator.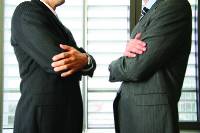 Trail Book Buyers receives enquiries from brokers seeking to sell their trail books for a number of different reasons. Some brokers are simply looking to exit the industry and selling their trail book is a part of this exit strategy. Others are looking to raise capital to expand their business, fund other opportunities or pay down debt.

Whatever the reason Trail Book Buyers is able to accommodate any broker seeking to sell their trail book even if they do not wish to part with their clients.
Over the next few weeks, MPA will take a look at different scenarios of transactions completed by James Turk and Mark Osborn of Trail Book Buyers.

Scenario 3: Former Aggregator Book Sale
Trail Per Month: $850.00
Type: Mortgage broker
Location: Melbourne

A common scenario is of a mortgage broker looking to sell a book they built with a previous aggregator. In this situation often there are factors which make the book more valuable to another broker than to the broker who wrote the loans.

Why is the book more valuable to someone else?
Administration Fees
In many instances once a broker leaves their aggregator they incur a flat monthly administration fee in addition to the normal commission split. On a smaller book this could amount to a large percentage of the trails. For example a $100 monthly administration on a $500 a month trail is 20%.

In the event of a sale to a broker who can combine the book with their existing active book with that aggregator this fee would not be applicable and the purchase price would reflect the trail without deduction of the administration fee.

Minimum Trail Amount
Another common clause in aggregator agreements is the inclusion of a minimum trail amount. If the trail drops below this threshold the payment of trails may cease. Again this means the future income from the book is limited for the broker who wrote the loans but is no longer adding to the book. However if sold to a broker who is active with the aggregator, they can avoid this coming into play indefinitely by combining it with their existing book and continuing to build the book, thereby taking the book further above the minimum trail threshold.

We recently completed a transaction along the lines of the circumstances outlined above. The selling broker had a trail of approximately $850 per month from which a deduction of $100 per month was being taken for administration fees. Additionally the trail would cut out once the book dropped a little over 50%. The purchaser was an active broker with the aggregator. They were able to obtain a book that built on their existing book and took them further away from any minimum trail threshold. The buyer was happy with the outcome because they got full value for the book without deduction of fees. Additionally the aggregator would be happy with consolidating a smaller book into a larger book – cutting down on admin and also helping one of its brokers build their business.

A win-win-win outcome.

Established in 2012 Trail Book Buyers operates Australia-wide providing Mortgage Brokers with a simple, safe and effective channel to either buy or sell their trail books.

For More information about Trail Book Buyers you can visit their website at www.trailbookbuyers.com.au.