Treasurer Scott Morrison delivered some good news for small businesses and regulators, but said nothing about housing or FHBs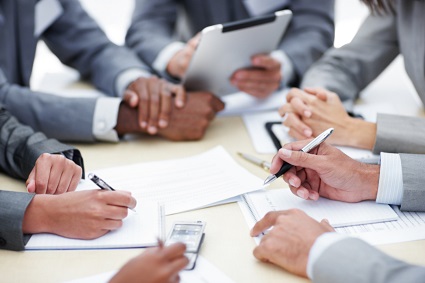 Treasurer Scott Morrison delivered his last federal budget before the next election on Tuesday night, delivering some good news for small businesses and regulators, but saying nothing about housing affordability or first homebuyers.
Compared to last year's budget when he introduced the Bank Levy, the Australian Financial Complaints Authority, the new Banking Executive Accountability Regime, and the First Home Super Savers Scheme, this budget held back from controversy.
As Deloitte's panel of experts called it, the budget was "more Santa than Grinch, and definitely more politics than prudence".
A win for small business?
The instant asset write-off for businesses with a turnover of up to $10m for purchases of up to $20,000 has been extended until 30 June 2019. While many business owners welcomed the tax break, some said it didn't go far enough and it should be made a permanent fixture.
Morrison also mentioned the government's ongoing Ten Year Enterprise Tax
Plan
, which has increased the unincorporated small business tax discount rate from 5% to 8% (up to a cap of $1,000). It is expected to increase to 16% by 2026-27.
Greg Charlwood, managing director of Australian Invoice Finance, said reduced taxes should boost sales levels.
"As we have seen in the past, tax handouts are spent rather than saved. The infrastructure fund will also be a boost as SMEs can be expected to be awarded a large slice of the subcontracting. Lastly, the urban congestion initiative should help increase business productivity across the board," he said.
While Charlwood told MPA he considered the budget a win for small businesses, another executive said it wouldn't have a significant impact given the limited changes it proposed in this area.
"This budget has been focused largely on households, with personal tax cuts and aged care investment, but we would have liked to have seen more to help drive the SME industry and grow the economy," said Angus Sedgwick, managing director and CEO of The Invoice Market.
The government also announced a research and development tax incentive program and regional business support for farmers and regional innovation projects.
"Some may feel what is in the budget for small business is a continuation of positions taken in previous years or that the government isn't doing enough to control things such as interest rate increases on small business loans from traditional lenders," said Finder.com.au Money Expert Bessie Hassan.
Same as before on banks
Morrison reiterated that the government will continue to roll out "stronger penalties, powers and enforcement to take action on misconduct" in the financial sector, pointing to the major plans it announced in last year's budget.
The government will move forward with the Open Banking Regime and the Consumer Data Right, which should give Australians more control of their personal data. This should help consumers receive more tailored and personalised products and services from businesses that they choose to share this information with and should help them find better deals.
"The consumer data right is the first step towards increasing innovation and competition in Australia's finance industry at a time where disruption is badly needed," said Beau Bertoli, joint CEO of small business lender Prospa.
"As such, we hope the timeline for implementing an open banking system remains ambitious. Giving Australians control over their personal data will ultimately make it easier for people, including small business owners, to access new products and services."
Boost for regulators
The ATO, ASIC, the Tax Practitioners Board and the Treasury will receive additional funding to improve tax debt collections and to tackle the black economy. Cash payments of more than $10,000 will be banned from 1 July 2019 in response to the Black Economy Taskforce Final Report.
The regulators will also receive additional tools to assist with deterring and disrupting 'illegal phoenix activity', which is when a new company is created to continue the business of a company that was deliberately liquidated to avoid paying its debts.
"The deliberate liquidation of a company to avoid paying its creditors and employees has a devastating effect on the SME sector," Sedgwick said. "We welcome legislation and a dedicated task force to protect and enforce against this behaviour."
Infrastructure and property prices
The government has pledged $24.5bn in infrastructure initiatives, including $12bn for road projects across capital cities and regions, $8bn for capital city rail projects, including $5bn for the Melbourne airport rail link. This will support the construction sector and big and small businesses, and will potentially make previously remote areas more accessible and attractive to buyers.
"The investment of this kind for infrastructure could increase nearby property prices as it may create new jobs and attract more people to these regions," Hassan said.
"Infrastructure projects can boost local property values and they can also foster community development and expenditure — all of which fuel housing demand."
Reverse mortgage scheme
The government has also expanded its reverse mortgage scheme for pensioners.
"The federal government is now offering every homeowner over the age of 65 a reverse mortgage worth up to $11,799 per year for the rest of their lives, which means they can access equity in their homes without selling them. This is expected to be warmly welcomed by pensioners who are often some of the most financially vulnerable," Hassan said.
Martin North, principal of Digital Finance Analytics, said the move to give seniors better access to their equity on a rolling basis may allow some to stay in their homes for longer.
"Perhaps there will be a small reduction in the number of older people forced to sell their property and move into a retirement setting. We certainly see a large number of people who were considering trading down. They may delay," he said.
Pro-tip: Here's what you should be talking to your clients about
The budget is predicated on stronger economic growth, but this growth is uncertain and there is little that will directly lift incomes, North points out.
He suggests brokers talk to their clients about building resilience in the household budget to prepare for a potential rise in interest rates.
"Possibly the best conversation is to assist [them] to refinance to a cheaper loan, given the deals out there, especially for lower LVR owner-occupier borrowers," he said.
"We are seeing many asking, 'Should I sell now (before property prices fall further)?' So possibly we will see more (property investors) seeking to cut their losses before capital values fall further, especially in Sydney. The budget does not change this in my view."
If you have questions about the budget and how it might affect your business, please submit them to MPA editor, [email protected]