A new report shows a growing difference in behaviour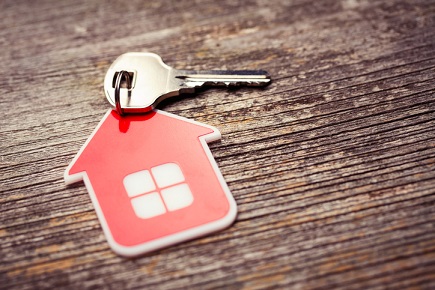 An increasing number of first home buyers are hoping to capitalise on the fall in house prices by taking out a loan with a less than 20% deposit and are also looking for other sources of support, such as the government's first home buyer scheme or asking family for help.
Genworth's First Home Buyer Sentiment Report provides an insight into the shifting sector of first home buyers, taking a look at both those looking to buy in the next two years and those who have recently purchased property.
According to the survey, almost three in four prospective first home buyers believe that now is a good time to buy their first home, with one in two citing recent falling property prices as their main reason.
First home buyers currently make up nearly 29% of the Australian residential mortgage lending market, according to the Australian Bureau of Statistics. This has grown from the low of 19.5% in 2015 but is not the level it reached in 2009 of 42.4%.
The total residential mortgage market has dropped over the last two years with tighter lending policies coming into play, but thanks to falling house prices and interest rates first home buyers have continued to take back market share.
First home buyer sentiment
Among the 72% of prospective first home buyers across Australia who think that now is a good time to buy, those in Perth were the most optimistic. Eighty-two percent of Perth respondents agreed with that statement, compared to 75.1% in Melbourne and 73.6% in Sydney.
The largest reason behind first home buyers believing now is a good time to buy was that they were simply at that stage in life where they wanted to own their own home (58.5%). Forty-six percent of first home buyers also said that low mortgage interest rates made it a good time to buy.
The Federal Government's announcement of the First Home Loan Deposit Scheme earlier this year has also given first home buyers another reason to buy their first property. More than 30% of respondents said that was a factor when considering whether now was a good time to buy. This was more of a factor in Sydney and Adelaide.
Recent first home buyers are less positive about the recent property price falls compared to prospective buyers and are starting show signs of "buyer's remorse". Two in five expressed concerns about price moderation.
Barriers to buying a home
Almost three in four prospective first home buyers said they expected it to be difficult to obtain a home loan, with close to three in 10 expressing concern about being able to satisfy lender requirements to secure a loan.
More than 76% of recent first home buyers said that finding a suitable property for their budget was the biggest problem when it come to entering the property market.
This was followed by more than 66% of first home buyers saying that the affordability of the housing market was a barrier, and 65.8% said saving for a 20% deposit was a barrier.
Prospective first home buyers also had these as their main obstacles to buying a home, however their top reason was the concern over the affordability of the housing market.
Prospective first home buyers were also more concerned over their job security than recent first home buyers, and 14% of them said wanting to start/grow a family was a barrier, whereas no recent first home buyers said this.
Those yet to buy were also more concerned about variable income, difficulty in making loan repayments and a bad credit score than those who had already bought.
Saving for a deposit
More than 59% of prospective first home buyers reported finding it difficult to save a deposit.
Up to three in five are planning to buy a home now with less than a 20% deposit. This is particularly the case in the eastern capital cities where house prices are higher.
In comparison, 47% of recent first home buyers purchased their first property with less than a 20% deposit. However 68.7% reported they did not fund their deposit from their own savings: 28% said family had gifted them money and 20.5% said their family had lent them money.
Three in four (75.1) prospective first home buyers are thinking of applying for the government's first home buyer deposit scheme and more than 27% are likely to ask their parents of family for help. Nearly 16% are planning to use Lender's Mortgage Insurance.
However they are also prepared to save harder to buy their first home sooner: more than 52% are planning to cut back on lifestyle expenses such as dining out, holidays and entertainment. More than 32% are planning to work overtime and 14% are planning to move in with family or friends.
What's the future for these first home buyers?
In a structural change of the first home buyer market, there is a growing intention to hold a first home for a shorter period of time. One in three prospective first home buyers plan to sell within five years – more than double the proportion of recent first home buyers.
Investment properties are also increasingly popular amongst Prospective First Home Buyers keen to enter the market, with one in six (15.5%) planning to buy an investment property as their first home, compared to one in ten (10.3%) Recent First Home Buyers.
Recognising the changing behaviour and needs of first home buyers, Genworth has developed new offerings to provide more options.
"To address the increasing demand for 'entry level' first homes which are held for less than five years we recently announced a new monthly premium LMI offering in addition to our current single upfront premium product," said Genworth CEO and managing director Georgette Nicholas.
"This offering provides borrowers with the option of not capitalising the premium into their loan, as many do today with the single upfront premium product or paying the entire LMI premium in one lump sum payment. Instead they can pay the LMI premium in instalments over time, which means a greater portion of their loan can be utilised to support the purchase of their first home."