While we all know what a mortgage broker is, many have never heard of a lender's broker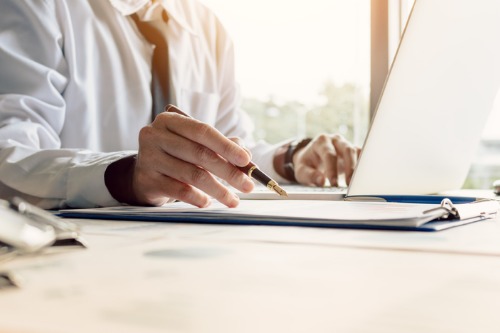 by John Dickinson
While we all know what a mortgage broker is, many have never heard of a lender's broker.
In short, a mortgage broker acts for a borrower and a lender's broker acts for a lender. In this context I am referring to the lender being a high net worth person that invests into private mortgages.
The challenge for many private mortgage investors is being able to source consistent, quality, high yielding, low risk private mortgage opportunities that derive from a known and trusted source.
A lender's broker, sometimes referred to as an investor's broker, is someone that represents investors and introduces loan opportunities to them. As you can imagine, gaining an investor's trust doesn't happen easily or quickly and can often take years and many successful investments before a close working relationship between an investor and lender's broker is established. The investor needs to be confident that the lender's broker has their back and is there to support them even when things don't go as planned.
Other than providing private mortgage investment opportunities, the key role of a lender's broker is to mitigate risk, and this is where relevant experience is critical. Having a comprehensive understanding of mortgage lending is a prerequisite, however what really makes a good lender's broker is having practical hands-on experience with private mortgages as many of the pitfalls may not be apparent without this knowledge.
It's important to note that it is the investor that will ultimately approve or decline an application, however it is the job of the lender's broker to thoroughly investigate each loan and only put forward what are believed to be high quality, well supported proposals to the investor for their consideration.
When borrowing money from a bank it's easy to be disconnected and unemotional about where the money is coming from; after all, it's a bank. With a private mortgage investor, it's totally different. This is people's personal money; they have most likely worked hard for it and they don't want to lose it. For this reason, the focus of a good lender's broker is to protect the investor and I find the easiest way to do this is ask yourself one question: "Would I lend my money on this deal?" If you can honestly answer yes, then you're off to a good start.
While there are many factors that need to be looked at with a private mortgage application, there are a few key points that remain consistent.
Non-code
The first question must always be "does the loan fall outside the Consumer Credit Code?" There is no grey space with this, it's yes or no. If the answer is no, then the deal should be rejected immediately.
The security property
The security being offered is of the upmost importance with a private mortgage so only high quality, non-specialised properties in good locations will do. If there are any apparent issues with any aspect of the security property, the loan should be declined.
The character of the borrower
Knowing who you are lending money to is critical to a successful private mortgage investment. Investigations need to be made such as Google searches and how the borrowers have serviced and retired previous loans. For this reason, we believe credit checks should always be conducted. This isn't because we're looking for a reason to say no, far from it. However, we are looking for significant issues such as current loan arrears on existing facilities or unresolved defaults or Court Judgments. If we find a borrower is not honouring their current debts the question needs to be asked: "Will our investor be next?"
With the retraction of mainstream credit there are tremendous opportunities for private mortgage investors in the current market, however like most investments, it's not without its risks so connecting with a good lender's broker can be the best decision an investor can make.