MPA asked the management of three credit unions about how they are winning your support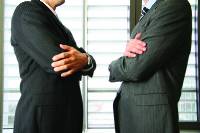 MPA asks three credit unions what they are doing to win the support of brokers.

Phillip Horder of Gateway Credit Union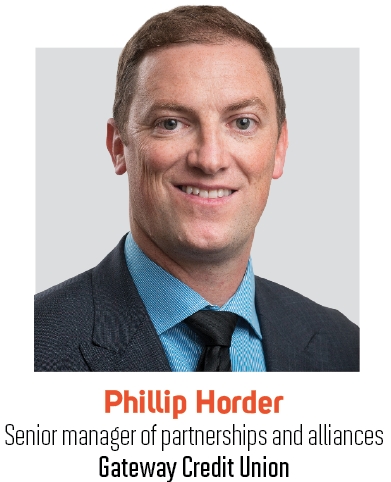 "Gateway is always looking to leverage its core strengths as a credit union – competitive products and best-in-market customer service – so that brokers and their clients don't have to compromise when it comes to choosing a lender for their home loan.

Gateway's three-time award-winning package home loan is really popular with brokers right now, and to support that, we're constantly monitoring our lending processes to stay within SLAs. Gateway believes it's unacceptable service if a broker recommends a Gateway home loan and then has to wait a week, or even longer, for an answer. Likewise, we're continually looking to enhance the broker experience; our 'talk to a real person' policy means brokers can pick up the phone and talk to the underwriter assessing their deal at any time.

The outcome of Gateway's 'great products, great service' philosophy is helping [us] create more and more broker advocates and happy customers each week."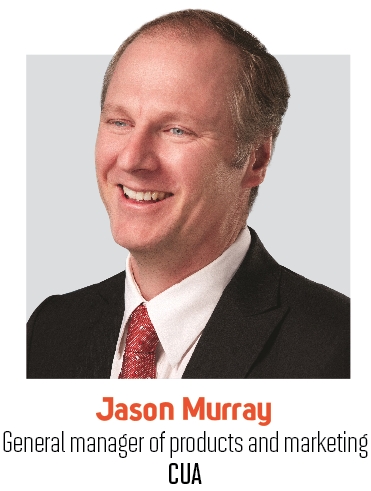 Jason Murray of CUA

There are three key areas where mortgage brokers are supported by CUA. The first is our experienced team of business development managers, who work closely with brokers to educate them on all the features of our products. It's important the brokers understand all the features of our loans – not just the interest rate – as this is often what differentiates us from other lenders.

Second, CUA's competitive suite of home loan products … clearly resonates with brokers, as they can offer customers loan options to suit their needs. Because CUA is customer-owned, we can provide better value products and services back to customers. The CUA Fresh Start variable-rate home loan has been particularly popular for broker-originated loans since its launch in July 2014.

Finally, we've been improving and streamlining our processes and have established a dedicated broker support team to ensure loan applications coming to CUA from brokers are processed quickly, with every application being individually case managed through to the loan being funded.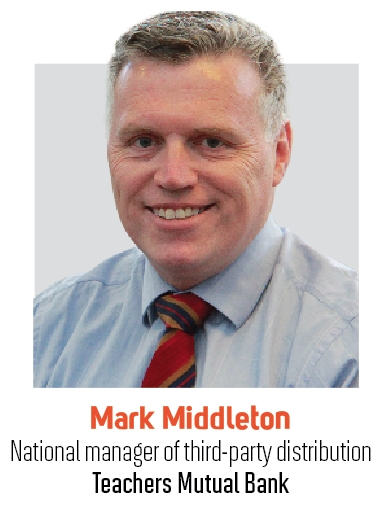 Mark Middleton of Teachers Mutual Bank

There are a lot of reasons for brokers to love the mutual sector. We offer highly competitive rates, an excellent customer experience and a refreshing, community-minded approach.

Brokers who recommend Teachers Mutual Bank can be assured that their customers will be looked after and will not be treated like a number. In fact, Roy Morgan recently named Teachers Mutual Bank as having the most 'very satisfied customers' or brand advocates across all Australian financial institutions.

As a mutual, Teachers Mutual Bank's profits go back into providing better value products for our members. A prime example of this is our 100% offset facility, which is available to all members on all our home loan products, fixed and variable. We are committed to keeping our standard variable rate lower than the big four banks, and since entering the broker channel, Teachers Mutual Bank have maintained a competitive position within the market, particularly in the fixed-rate category.