Industry veteran Paul Ryan explains why he created advice forum Eccho me, and why brokers should tackle consumer financial illiteracy head-on.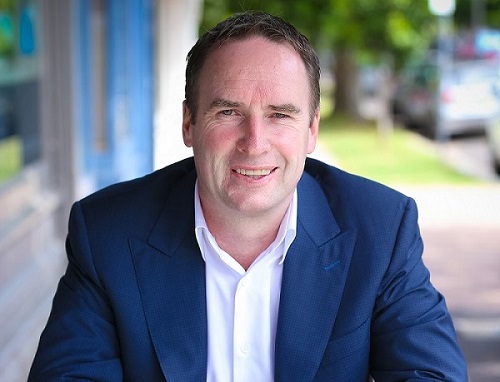 One of the great Australian success stories of recent times has been technology company Atlassian. From modest beginnings in 2002, two young Australians built a business that listed on the New York Stock Exchange for US$3.3bn.

It is a brilliant story and one driven by core values such as 'Don't #@!% the Customer'.

Late last year it was reported that eight out of 10 Australians didn't know the interest rates on their home loans. The research was commissioned by NAB-owned UBank.

If true, these statistics are alarming for the financial wellbeing of every home loan borrower in Australia. Why is it that most of us apparently don't know how much interest we're paying on our loans?

The answer is complex but could be largely attributed to the fact that we are intimidated by the thought process or the paperwork, or it's simply because we don't know who to ask or how to find out.

The problem with not knowing how much interest you're paying is that you don't know what you are missing out on. In this case, borrowers are missing out on either having more money in their pockets or being able to pay off their home loans in, say, 22 years instead of 30.

Let's look at it this way. It has been reported that the volumes of home loans outstanding in Australia is $1.4trn. If every Australian borrower established the rate on their loan and sought a 0.30% reduction through their own lender or a competitor, it would save borrowers $4.2bn in interest.

I can only assume that we would all agree that the savings are better off in our pockets than the banks' deep pockets.

Why is it that consumers aren't paying attention to how much they're paying?

If it's because they don't know who to ask or how to find out, then that is disappointing. As mortgage brokers, finance brokers or bank managers, shouldn't we be confi rming the interest rates on the loans at the time of settlement and showing our customers how they can use the various lenders' internet banking facilities to keep an eye on the rates?

Shouldn't we be staying in touch with our customers throughout the term of the loan? If there is a rate rise or rate reduction, what a fantastic opportunity to personally touch base with your customers.

One of the reasons I launched Eccho me was because too many people were saying that they couldn't remember who helped set up their loans, that their broker hadn't been in touch since the loan settled, that their bank manager had moved elsewhere, and sometimes they simply wanted a quick answer to a specifi c question.

As industry professionals, it is important that we stand out, and it's equally important that our customers remember us. As a group we need to be doing more.

I recently read an article in which a question was posed about who pays the salaries of the employees of a business. Most people suggested it was the employer, but the leading business person suggested a rethink as they believed it was the customer who paid the salaries.

I can't argue with logic like that. It also reinforces the opportunity for industry experts to create a difference.

Far be it from me to tell anyone how to run their businesses, but it is a fact of life that successful people create a difference; they stand out and they present themselves in a manner that people notice.

I remember reading a story about the legendary AFL coach Kevin Sheedy and how he was disappointed he was with some players signing illegible autographs. Write your name so anyone can understand it, he told them, and be proud. He made them accountable.

So, collectively, how can we reverse this trend of our customers not knowing the interest rates on their home loans and forgetting who we are?

Many of the registered users on Eccho are asking questions about interest rates, so it is obviously a topic consumers are seeking answers to.