Latest HIA report also reveals a record year for detached house building so far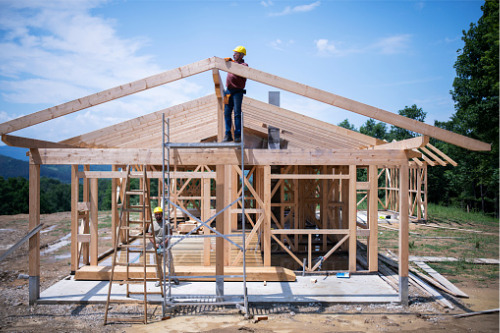 One state dominated the Housing Industry Association's (HIA) latest list revealing the strongest markets for home building across Australia.
According to HIA, an area qualifies as a building activity "hotspot" if it saw at least $150 million worth of residential building work approved during the 2019/20 financial year and its rate of population growth is faster than the 1.3% national average.
Read more: Demand for new homes set to continue
"A record year for detached house building is underway with over 146,000 detached starts expected in the 12 months to September 2021," said Angela Lillicrap, economist at HIA. "Australia's population growth has been constrained due to closed borders. COVID-19 has also seen consumer preferences shift away from inner-city apartment style living to detached housing in regional areas."
HIA revealed Mickleham – Yuroke, located north of Melbourne's Tullamarine Airport, as Australia's number one building activity hotspot, with a population growth rate of 32.8% and $412.1 million in building approvals.
Victoria dominated HIA's rankings, with six areas in the state making its top 10. Victoria was followed by New South Wales with three areas in the top 10 and Queensland with one.
Following Mickleham – Turoke in the top 10 are the areas of: Rockbank – Mount Cottrell (VIC); Riverstone - Marsden Park (NSW); Wollert (VIC); Cranbourne South (VIC); Cobbitty – Leppington (NSW); Werribee – West (VIC); Rouse Hill - Beaumont Hills (NSW); Cranbourne East (VIC); and Wolffdene - Bahrs Scrub (QLD).