First-home buyers could be among hardest hit by rising repayments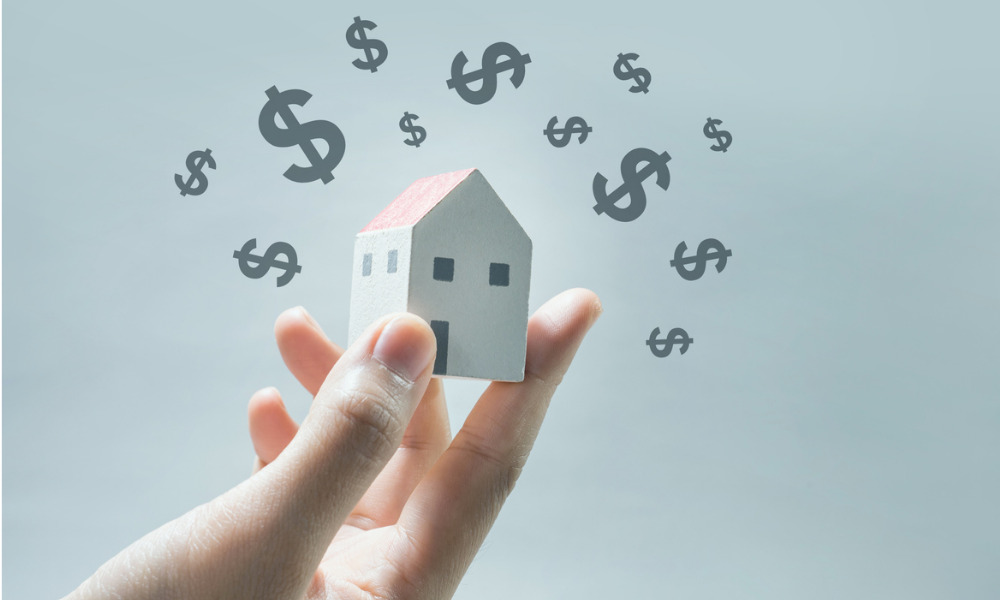 The value of new mortgages skyrocketed by 70% over the 18 months from January 2020 to July 2021, leaving first-home buyers among the hardest hit by hefty loan repayments, according to a new study from Equifax.
As property prices continue to rise, increased mortgage limits will impact loan serviceability for both first and existing homeowners, Equifax said. Data from between January 2020 and July 2021 shows that total mortgage limits have risen by $110 billion (5.6%).
Average individual mortgage debt rose by 2.7%, an average of $13,100, over the same period, and about 190,000 first-home buyers entered the market, Equifax found. New entrants accounted for 23% of newly opened applications, compared to homeowners who refinanced (35%), upgraded their property (26%), or took out additional financing (16%).
"It's good to see that first-home buyer growth has accelerated with encouragement from government stimulus packages," said Kevin James, general manager of advisory and solutions at Equifax. "Still, it is worrying that mortgage limits are growing at a rate faster than most homeowners' ability to service their loans."
Even before the Australian Prudential Regulation Authority's recent tightening of home-loan rules, prospective homeowners were well aware of the challenges of meeting their repayment schedules, and many were taking steps to improve their financial situation, Equifax said. Mortgage borrowers were a standout group when it came to cutting out credit cards during the study period. Within the typical first-home buyer demographic (under 30 years old), the number of Australians holding a credit card fell by 24%. In comparison, 12% of those aged between 30 and 40 have given up their credit cards since the beginning of 2020.
State to state first-home buyer mortgage serviceability
Australia's eastern seaboard has seen a greater increase in first-home buyer mortgage limits than the rest of the country, Equifax said. Loans in New South Wales increased by 12% in Sydney and 14% in the rest of the state. Mortgages have also risen by 10% in greater Melbourne and 9% in outer Victoria. Queensland has also seen mortgage sizes spike by 13% in greater Brisbane and 10% in the rest of the state, Equifax found.
Read next: NAB reveals what will happen to mortgages in 2022
In comparison, Western Australia has posted only single-digit growth in first mortgages, with a 6% increase in Perth and 7% in regional WA.
"The size of first-home buyer grants are similar across the board," JAmes said. "However, disparities in the cost of living and the housing market opportunities in each state continue to be key contributing factors that are pricing mortgage borrowers out of the market, particularly in NSW and Victoria."
The difference in first mortgage limit growth can also be seen at a suburban level, Equifax said. First-home buyers looking to purchase in Inner Melbourne experienced no growth between January 2020 and June 2021. However, those in Mornington Peninsula saw the largest spike in first mortgage limit growth (12%) in the greater Melbourne area during that period.
Pandemic continues to sway outlook
WHile the volume of mortgage enquiries has risen over time, the recent lockdowns in NSW and Victoria have stifled borrowers' enthusiasm to enter the property market, Equifax found. Mortgage enquiries peaked in March, rising by 82% in NSW, 59% in Victoria and an average of 72% across the other states, before experiencing a collective downturn in May and June as new restrictions were enacted to combat the COVID-19 Delta variant.
"Mortgage enquiry volumes are a strong indicator of future loan take-outs, and economic developments related to the pandemic will continue to steer borrowers' sentiments for many months to come," James said. "We will be monitoring volumes closely as the economy reopens in states emerging from lockdowns to see how this will flow through to the mortgage market."