All lenders should offer straight-line amortised clawback, says broker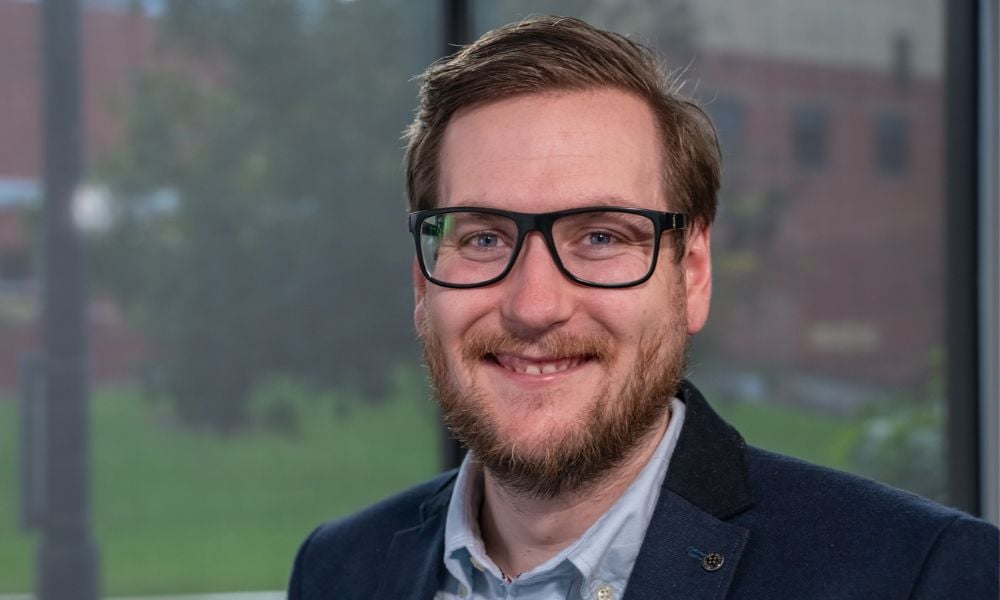 Broker Matt Turner says he's formed lifelong friendships with people who were once clients but says a career in the broking sector isn't without its challenges.
Turner, the managing broker at Geelong-based GSC Finance Solutions (pictured above), admitted his views on mortgage broking might be controversial.
"I believe that there are now too many brokers in the market and with weaker demand, and tighter borrowing capacity, there will be challenges for many brokers maintaining volumes," Turner said.
Turner, who was an excellence awardee (finalist) in NAB Regional Broker of the Year at the 2023 Australian Mortgage Awards, said the overabundance of brokers, coupled with stronger retention attempts by lenders, had meant that there were fewer deals around.
Clawback one of the key issues facing brokers
"Clawback is also a hot topic as well, straight-line amortised clawback should be standard across all lenders," Turner said. "It's madness that we can lose 100% of our income after 364 days and 50% up until two-years post drawdown – that only serves the lender."
"There have been improvements made, but it isn't perfect yet."
In fact, clawback remains a common thorn in the side of mortgage brokers in Australia with FBAA managing director and International Mortgage Brokers Federation global chairman Peter White recently noting that brokers shouldn't face such punitive measures if they are truly acting with their clients' interests in mind.
Turner has been a broker for three years, having spent five years in banking and four years in financial planning. His brokerage services clients from all over Australia, with the key focus being on Geelong and the Surf Coast region of Victoria.
"One of the silver linings of COVID is the digitisation of the industry so we aren't bound to a local area, I have clients in each state and territory around Australia," Turner said.
"Our business is more of a traditional brokerage focusing on all facets of residential and commercial lender, and more recently commercial asset finance as well.
"We are a lean team of six onshore staff members and a team of three in the Philippines. Our onshore team is client-focused and facing, whereas much of our back-office support is done by our offshore team.
"We have designed a lean process that allows us to write larger volumes without the stress of longer hours or increased turnarounds for clients."
Work/life balance is vital for brokers
According to Turner, you don't need to work long hours and make personal sacrifices to be a successful broker, and he believes sticking to more traditional working hours keeps people fresh and ensures they have a better work/life balance.
"I have only ever been a nine-to-five operator, with the occasional late night or early morning however that is usually for business development and networking opportunities," Turner said.
"We have an office policy that we take time in lieu as well for any outside hours worked."
In fact, Turner said he'd welcome other brokers getting in touch with him if they were working long hours and making sacrifices "as there is definitely a better way to do it".
First home buyers keeping brokers busy
Turner said his office was currently busy and there'd been a big spike in activity particularly in the first home buyer segments.
"With great availability of home guarantee schemes and more stock availability we have had a large number of new clients seeking to buy their first properties and they are moving quick.
"We have also launched a campaign to save $1 million in interest this financial year for our clients, new and old, which has garnered a ton of interest in refinancing, reviews and repricing.
"It is great to be busy and helping clients achieve their goals."
Turner said while he had a varied client base, many of his clients came via word-of-mouth referrals including mum and dad buyers or investors or first home buyers.
"No two scenarios are the same. It means that we have a diversified offering and can help most clients that walk through our door," he said.
Turner said properties in the stamp-duty concession areas of Victoria were in high demand now with demand for new construction having dropped off due to the affordability constraints of building a new home.
"Properties built for families and units in good suburbs around the Geelong region are the most in demand," he said. "In terms of commercial property, industrial units are still in vogue, but we are also funding some agricultural assets and business purchases as well, so there is a lot of variety."
Turner said the run of rate rises had only made his company busier.
"We have a greater focus on making it easier on our clients by reviewing their debt. We have made some changes internally to introduce more opportunities as well, like running first home seminars, running lending updates for referrers and getting in front of prospective clients in the media."
When it came to giving other brokers business tips he had picked up over the years, Turner said it was vital that brokers valued their time.
"For a reasonable cost you can outsource a lot of tasks that aren't income-producing so you can focus on business development and clients.
"We have embraced outsourcing tasks like ordering valuations, pricing, processing, and lender follow-ups to our dedicated Manila office.
"We have attributed a value on our time, so to remain profitable on each deal we have peeled back anything that doesn't add value."
Turner said despite the challenges of the job, he believed he worked in a great industry that provided value every day.
"I love getting stuck into solving problems for my clients and celebrating their wins with them as if they are my wins as well. I have lifelong friendships with some of my clients that I am eternally grateful for."
Do you think there are too many brokers in the industry? Share your thoughts below.