Author and business specialist Eric J Gregory on the difference between working in a small business and a large organisation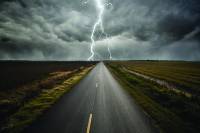 The importance of your employees being clear on the differences between working in a small business and a large organisation shouldn't be underestimated. Eric J Gregory explains why it is vital for everyone to realise who their employer is, and what they can do to contribute to the success of the business.
If you look at the Australian business economy, you will discover that the following statistics have remained fairly static over the past few years:
• There are approximately two million registered business entities in Australia
• Large businesses are classified as $250m-plus in annual sales
• Mid-sized businesses are classified as $10m to $250m in annual sales
• Small businesses are classified as up to $10m in annual sales
• Micro businesses would typically be ABN holders and self-employed
Now, for the surprising part:
• Large represents approximately 0.1% of all businesses… only 2,000
• Mid-sized, approximately 1.4% of all businesses… only 28,000
• Small and micro, approximately 98.5% of all businesses… a massive 1,970,000
Finally, the mix of employees across companies is:
• 1 in 4 people work for a large business
• 1 in 4 people work for a mid-sized business
• 2 in 4 people work for a small/micro business
So, why does this matter and what does this story tell us? On average, the micro and small business sector contributes roughly half of the annual total sales of all businesses and employs roughly half of all people in the country.
However, the disturbing fact is that the vast majority of those businesses (over a five- to 10-year period) will either fail, plod along with no real return on investment or the owner will shut their business down. However, the micro/ small business sector as a whole stays viable due to the large amount of people who have a dream to own a business.
Let's ask some tougher questions...
1. Why is it that a staggering 98.5% of businesses can't seem to grow past the size of a micro/small business?
2. Why is the failure rate in this sector so high?
3. Why do so many fail to reach a point of desired, predictable and sustainable profit levels?
Let's start by identifying some of the key differences between small and large businesses. These are as follows:
1. Capital
Far too many small businesses start with a shortage of capital. For those who do have capital, it is very often self-funded.
2. Entrepreneurial/leadership skill sets
The majority of small business owners are unfortunately lacking in the required skills to run a business. Many are experts in their chosen profession but have very little actual entrepreneurial experience. However, in large and in many mid-sized businesses, leadership talent is either recruited or already exists within the executive team.
3. Reasons for starting a business/ overall strategy
Many small business owners start a business for emotional reasons and fail to do sufficient planning, preparation and market investigation. In comparison, most large companies have very solid strategic launch plans in place which is a key driver to success.
4. Business model
Many small business owners start a business around a model that either relies far too heavily on themselves or on highly skilled employees. This puts the business at mercy of those employees and the owner. Larger businesses, however, have the resources to deal with these issues in order to keep the business growing.
5. Systems, technology and software
Large businesses will usually invest in thorough and robust IT systems and processes which ensures increased productivity and efficiency. However, most small businesses are mired in a sea of unclear systems and 'bolted together' technology and software which may impede efficiency and growth.
Helping your team understand these differences
1. Acknowledgement and awareness
Simply being aware of the above differences between small and large businesses is a major first step. When every team member understands the challenges they face in helping a small business, half the battle has already been won.
Team takeaway:
Simple awareness and acknowledgement is powerful.
2. Treat your business as a separate entity
Every business, regardless of its size, has the same requirements, outcomes and needs.
•
Strategy
– A clear and profitable destination with a plan and set of tactics to get there.
•
Marketing
– The right number and right type of leads; how many of the potential borrowers who contact you will be the right type of potential customer?
•
Sales
– Converting the right number and right type of leads into customers. How many will actually turn into a customer; how many will you find a lender for?
•
Delivery
– Be consistently brilliant at delivering what your customers purchased in line with expectations and within budgeted margins. For example, the delivery of your final product is completed by a third party lender, so your qualification process and diagnosis process that gets them presented to the right lender is critical.
•
Finance
– Complete control and visibility of all key financial aspects of the business.
•
Admin
– Support across key functional areas of the business.
•
Systems
– Processes and repeatable workflows that allow the business to run the way it needs to. Eg a workflow of finding potential leads (borrowers), qualifying those leads and starting them on the sales process (understanding their situation and matching them with the right lender) and converting them into a customer (the right lender approving their loan) are all critical along with having an annual P&L in place that considers individual commissions on loans as well as ongoing annuity with correct margins and fixed expenses.
Team takeaway:
In reality, every business has the same basic needs regardless of resources available.
3. Org chart, functional area outcomes and wearing multiple hats
• Divide your business into five key functional areas of marketing, sales, delivery, finance and admin.
• Be clear on 'accountable outcomes' for each of those areas.
• Create positions within each of those five areas, eg sales manager, sales representative, bookkeeper, marketing manager etc.
• Allocate those position descriptions to your team members. The key is to get everyone crystal clear on which roles they are responsible for and how those roles contribute to the accountable outcomes within each of the functional areas.
• Understanding capacity is absolutely vital. For example, what is the maximum number of loans you can write with the team you have? How specialised are each of these areas and can certain functions be performed by lower skilled team members?
Team takeaway:
You won't have the luxury or resources (yet) to have one person performing just one role. Therefore, be prepared to multi-task across multiple roles while treating each of those roles as separate.
4. More with less and a sense of urgency
• Acknowledging that the technology, software and systems will be far from ideal while not allowing that to be an excuse for poor performance, is critical.
• As a business, there will be very little wiggle room in terms of sustaining any kind of 'stressors' to the company's cashflow, profits or capital base.
• The sense of urgency needed is essential to success; team members need to move quickly and with a great sense of purpose.
• An environment of open, honest and transparent communication is essential.
Team takeaway:
Committing to doing more with less is mandatory. Speed, a sense of urgency and laser-like focus on results are equally important… every team member needs.
Eric J Gregory is the Author of 'Would you like Profits with that?' and the founder of Gregory Business & Trades Coaching which specialises in working with business owners/entrepreneurs and their team members to create 'Quality Lifestyles' through 'Business Success'. For more information visit www.gregorytradescoaching.com.