MPA hears from Heartland Seniors Finance chief executive Andrew Ford on their award-winning reverse mortgage product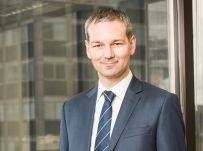 MPA hears from Heartland Seniors Finance chief executive Andrew Ford on their award-winning reverse mortgage product and how they stand apart as a specialist provider.

MPA: Heartland won Money magazine's 'Best Reverse Mortgage' for the 7th year running at its 2016 annual awards. What's the biggest contributor to this product's consistent success?
I believe there are a number of factors that contribute to Heartland's product being market leading, but the main one is probably flexibility, which is critical for the senior demographic. We offer multiple drawdown options (lump sum, regular advance or reserve) and the ability to repay the loan, in part or in full, at any time, with no penalty. It also helps that our interest rate and fees are very competitive, and as a specialist provider our team are passionate and knowledgeable.

What is the significance of the reverse mortgage product?
A Heartland Reverse Mortgage can provide customers with the freedom to enjoy their retirement, in their own home, with independence and dignity. While the amounts are often modest, the impact can be transformational, and we often hear that we have provided customers with 'pea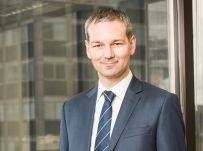 ce of mind' which is fantastic. I don't think there is another financial product that can change lives the way a reverse mortgage can, when done well.

In what ways does Heartland's product stand out from others?
I think it is the flexibility, product features, interest rate and fees. As a specialist provider we are always looking to improve our offering and in the last 18 months have introduced a monthly regular advance payment, an Aged Care option and a product specifically for holiday homes or investment properties. For our brokers, they like our product, but they also appreciate that as a specialist provider we deliver excellent service.

Where is the Reverse Mortgage market heading in 2017?
We have experienced a strong increase in demand in 2016 and I expect this will continue in 2017. I believe this is being driven by a number of factors including an aging population, higher property values, lower interest rates and increasing indebtedness, albeit with greater equity. We also have more brokers seeing reverse mortgages as a great way to diversify and add value to their business. Finally, the aged pension asset test changes on 1 January 2017 will likely see more Australian seniors looking for ways to supplement their retirement income and Heartland Seniors Finance have a great product to assist this.

What does Heartland Seniors Finance have planned for the new year?
Heartland will continue the strong momentum we have by enhancing our product and expanding our distribution base. We will also continue our emphasis on education – for seniors and by providing tools for brokers to help them grow their business.