Despite launching its home loan six months before the coronavirus pandemic, this smartbank has continued to go from strength to strength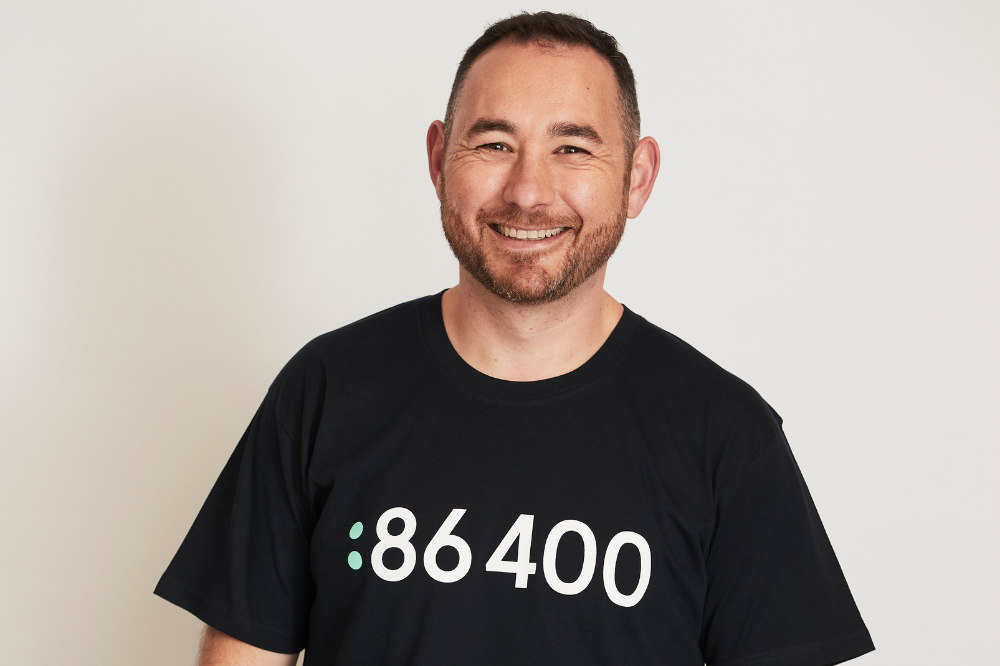 This article was produced in partnership with 86 400
Rebecca Pike of MPA Magazine sat down with George Srbinovski, head of broker distribution at smartbank 86 400 to talk about its continued growth over the last two years
Launching its home loan offering in September 2019, the emergence of the COVID-19 pandemic six months later was not wonderful timing. But being a smartbank offering a completely non-face-to-face process anyway, it was well-prepared.
Like most businesses, the bank had to pivot to an online learning environment. One minute the team were in its CBD office, and the next, they were working from home.
But the bank had all the tools in place to be able to service brokers and their customers with a digital solution.
Being a new digital home loan for brokers, 86 400's head of broker distribution George Srbinovski says that the pandemic actually allowed for the smartbank "to showcase what digital can do in an ever-changing world".
"While we are still not out of the pandemic, it has taught us a completely new way of working and serving the broker network," says Srbinovski, but adds that while digital has its place, "we all miss face to face interactions".
Turning the home loan process on its head
Its digital offering is proving a success with brokers, and over the last two years 86 400 has continued to be added on to more and more aggregator panels. It now reaches nearly 90% of the broker market.
"As we continue to grow the business and expand the teams to serve more brokers, the BDM team now has a national footprint, and our broker support, and lending operations teams have more than doubled in staff members. We were fortunate enough to be added to more and more aggregator panels and brokers trusted their customers with us," Srbinovski says.
Being the first digital home loan for brokers, 86 400 is looking to turn the traditional home loan process on its head, and joining an increasing number of aggregators means the smartbank can continue to support the broker channel.
Srbinovski explains that brokers play a vital part in assisting Australians with one of the most complicated financial decisions they will face, and 86 400 will continue to invest back in the channel by having more BDMs on the ground and broker support staff to assist with applications.
Being part of various aggregator panels means the bank has a broad selection of brokers who can add 86 400 to their product recommendation list.
"We want to help as many brokers and their customers as possible with our digital home loan. Accessing more brokers via their aggregators will help us achieve our goal of helping more Australians take control of their money," Srbinovski says.
Supporting mortgage brokers from day one
With mortgage brokers writing around 60% of home loans across Australia, it is undoubtedly an important market to work with.
Srbinovski says that from "day one" 86 400 has looked at the mortgage broking industry to see how the smartbank can innovate and create something new for brokers. Its digital home loan for brokers allows customers to verify their income and expenses quickly and safely, without the need for the broker to send reams of paperwork.
Although it is already leading the way in the digital banking space, he says the bank will continue to innovate and refine its offering to help more brokers and more of their customers with its processes and banking app.
One of the key ways 86 400 is supporting its brokers in this way is through its BDM team. 86 400 has invested heavily in its BDMs; in 2021 alone it has added eight BDMs to the team, bringing the total to 15 BDMs nationally. This included a South Australian BDM to serve SA brokers and additional team members in Queensland, New South Wales, Victoria, and Western Australia. It has also doubled the broker support team to make sure its call wait times are at a minimum.
"BDMs are the face of 86 400 and on the ground supporting our brokers every day," Srbinovski says. "It's vital to the success of brokers that we have a passionate team willing and able to help brokers and every one of my BDM team goes above and beyond to make sure the brokers have the best possible experience with 86 400."
BDMs aligned with aggregators for deeper understanding
Having a strong BDM network on the ground helps 86 400 to speak to more brokers every day. Its BDMs are aggregator-aligned, which enables the bank to work closely with aggregator BDMs and their brokers.
"This allows us to get a deep understanding as to how that aggregator and their brokers like to operate. Each aggregator is unique and has their own exceptional value proposition, and I encourage my BDMs to have a deep understanding of the aggregators that we are partnering with. We are grateful to be on their panel."
After over two years of continued success for 86 400, Srbinovski assures brokers they can expect even more from the smartbank, with 2022 predicted to be a big year.
"We will continue to grow in the broker channel, it has been an amazing two years since launch and it's something that we are all incredibly proud of," Srbinovski says.
"We are busy planning for a great 2022 and beyond so to all the brokers who have tried us, thank you and to the brokers considering 86 400 please reach out to your BDM."
George Srbinovski is the head of broker distribution at smartbank 86 400