This in partnership with Escientia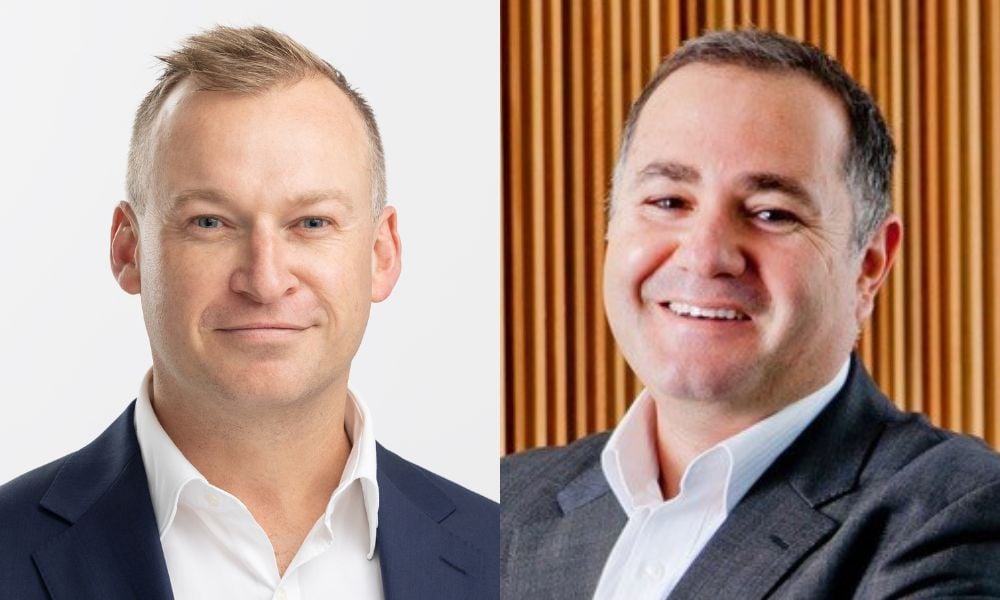 Specialist Finance Group (SFG), in partnership with Escientia, has officially launched SFGassist to its entire network of 1,300-plus brokers.
The Australian national aggregator's new commissions and book management tool enables robust commission capabilities and business management tools for its brokers, teams, and business partners.
"Systems are business critical for brokers and we always look to develop our system capabilities to meet and exceed the expectations of our wonderful brokers," said Blake Buchanan (pictured above left), SFG's general manager.
"For the last 12 months, we have been working closely with our partner Escientia to implement the ASSIST commission platform that delivers not only an amazing commissions solution but also embeds business tools enabling brokers to manage their portfolio digitally at greater levels than ever before."
SFG's new system features automated email alerts for greater book management, including fixed-rate expiry and other alerts such as individual loan size variations, gap analysis for run off assessment, individual client tracking across multiple entities, income forecasting, and fully itemised payment summary reports for commissions reporting.
It also has a powerful search function and rate tracking feature that enables brokers to proactively engage their clients with quality information for deeper conversation about their current situation.
"This partnership reinforces our position of providing our brokers the tools and systems of tomorrow, today," Buchanan said.
Escientia is the developer of the ASSIST Commission platform.
The firm's ASSIST Commission Aggregator Edition, meanwhile, enhances post-loan settlement, empowering brokers with sophisticated data mining capabilities to support their loan portfolio and client engagement process, SFG said in a media release.
"It's been an exciting time working with SFG to implement ASSIST Commission," said Nick Nicolaou (pictured above right), Escientia's founder and CEO.
"The SFG teams' dedication to the project and broker channel has yielded significant innovation, benefiting SFG and the broker channel alike. We look forward to a long-term partnership with SFG, not only as a client but as a valuable contributor in the evolution of the ASSIST Commission platform."
Get the hottest and freshest mortgage news delivered right into your inbox. Subscribe now to our FREE daily newsletter.