Enforcement report also flags credit repair firms and lenders as due for more attention over the next six months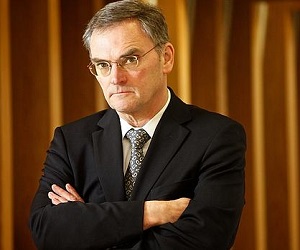 Enforcement report also flags credit repair firms and lenders as due for more attention over the next six months
ASIC will be increasing their supervision of mortgage brokers, according to the regulator's half-year enforcement report.
Over the next six months, says ASIC, they will be "paying particular attention" to: "responsible lending practices in the consumer credit industry, including: (i) what is expected of lenders in assessing loans (e.g. fraudulent loans) submitted by mortgage brokers; and (ii) what is required to meet the obligations for assessing and verifying the borrower's financial circumstances."
ASIC don't disclose what surveillance and enforcement activities they will undertake, but senior executive leader
Michael Saadat
confirmed to MPA earlier this year that ASIC would be 'shadow shopping' brokers by the end of 2017, noting that "once it kicks off it's going to be a pretty significant piece of work."
It is unclear whether ASIC's regular enforcement report was influenced by ASIC's Review into Mortgage Broker Remuneration.
Credit repairers
In addition to brokers, ASIC will also be looking closely at credit repair firms.
According to the report, ASIC is on the lookout for "conduct in the credit repair industry that results in consumers being deceived or misled, either about the effectiveness of the services that they pay for, or about the credit repair firm's ability to improve their credit history."
Brokers remain divided over credit repair firms. An ASIC report in 2016 criticised the firms for being "opaque" about fees and utilising a "high pressure sales environment". ASIC noted that "there is a lack of consumer awareness about the potential benefits of alternatives to debt management firms", adding that this sector remains unregulated, with low barriers to entry.
Who's being complained about?
ASIC's enforcement report also listed ASIC's accomplishments from January to June.
80 investigations were completed, with 23 individuals removed from financial services, 203 charged in summary prosecutions and 5 in criminal proceedings. However, ASIC don't break down the numbers between brokers and other finance professionals.
The Credit and Investments Ombudsman, which represents many brokers, also published regular reports on complaint numbers and topics. The CIO's 2015-16 report found that residential mortgages were the most complained about product (17.7% of all complaints), however, brokers and aggregators accounted for just 6.3% of complaints.