Head calls development "unsurprising"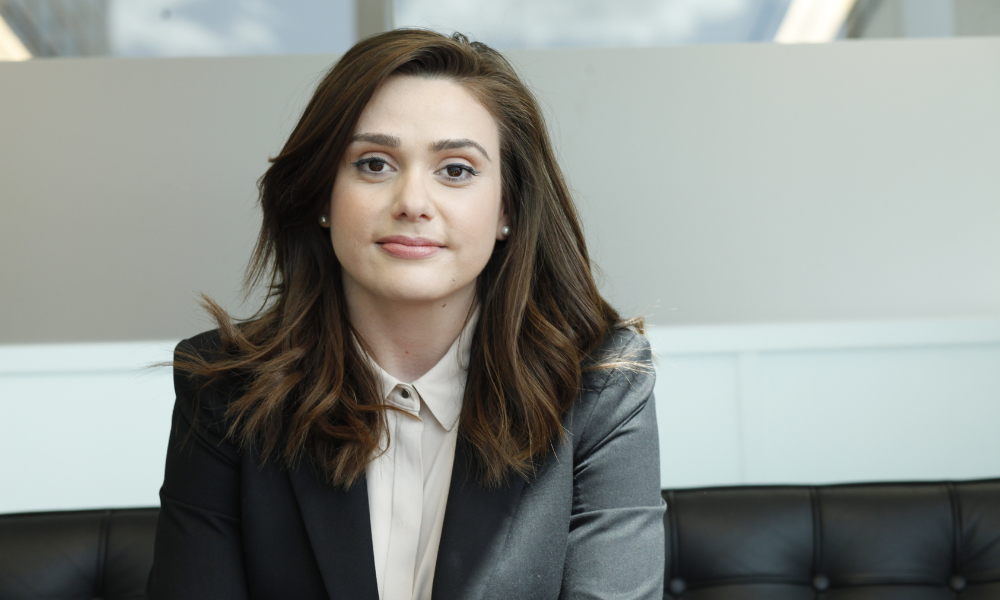 CoreLogic's latest numbers spell the end of Australia's fleeting infatuation with the regional lifestyle property markets. Only 13 non-capital city regions saw an increase in home values over the year leading to January 2023, as opposed to the 21 recorded during the year to October 2022.
CoreLogic's newly released quarterly regional market update analysed the performance of 25 of Australia's largest non-capital city regions in terms of house and unit markets for the 12 months to January 2023. It found house values declining sharply as vendor discounts climbed and days on market dragged on.
The Richmond-Tweed region in NSW was the weakest-performing regional market for houses by all standards. It recorded the lowest yearly growth rate (-18.6%), the largest decrease in volume of sales (-36.1%), the longest time on market (71 days), and the highest vendor discounts (8.3%) of all 25 regions analysed.
CoreLogic head of research Eliza Owen (pictured above) called the result "unsurprising".
"[The Richmond-Tweed region] was the region where values skyrocketed, with houses increasing more than 50% during COVID, taking the median house value to more than $1.1 million," she said. "Since then, much has changed with borders reopening, outbound travel returning, workers returning to the office, not to mention the overlay of nine rate rises. It's been a swift and significant shift."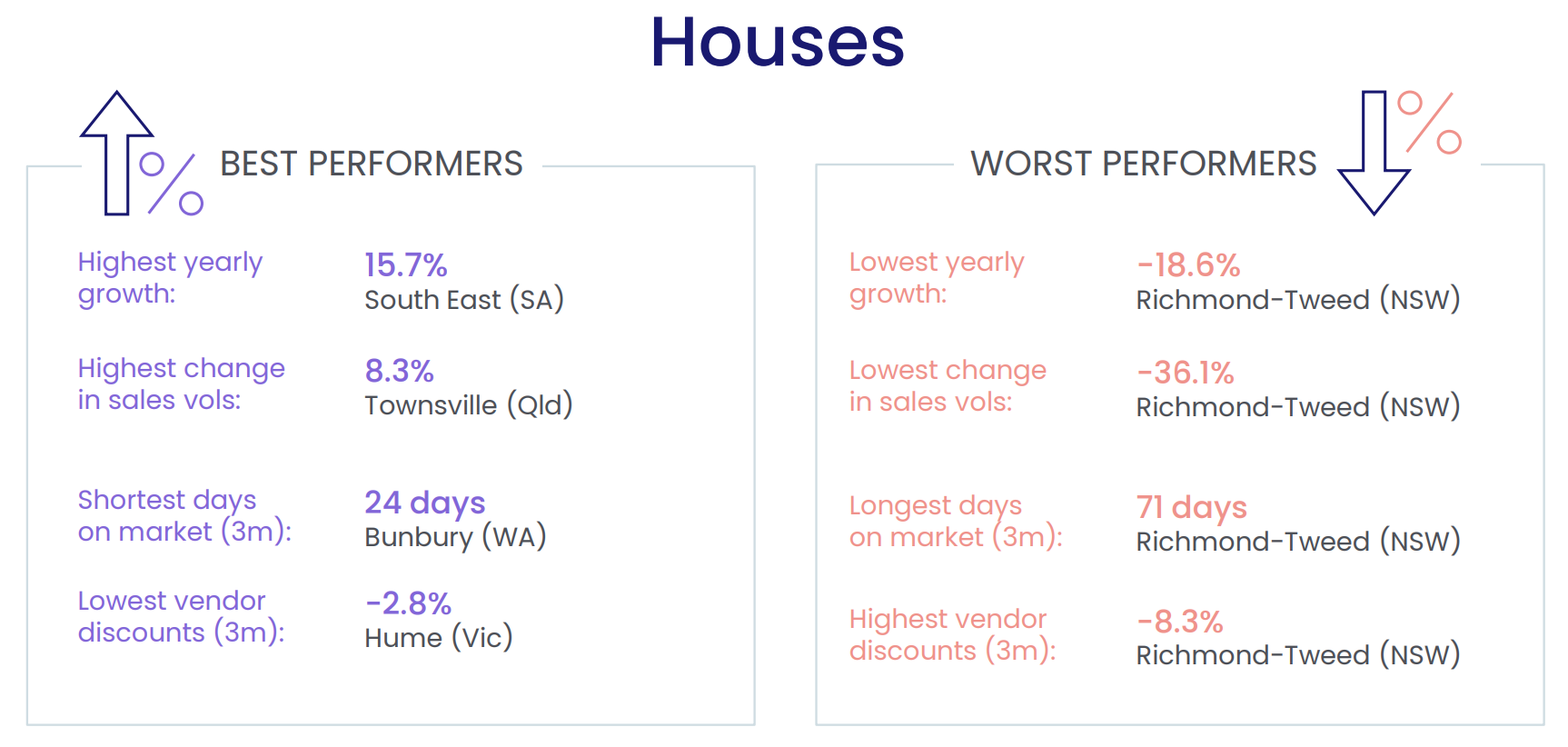 Which non-capital city region had the best housing market?
SA's South East region – covering popular lifestyle markets such as the Limestone Coast, the Fleurieu Peninsula, and Kangaroo Island – recorded the highest annual growth in house values at 15.7%. Coming in at second and third place were NSW's New England and North West (11.5%) and Riverina (10.1%), respectively.
Despite the lively numbers, Owen maintained that the country's most popular lifestyle markets were the hardest hit by the harsh market conditions and rate increases marking the past 12 months. She said that regional areas still writing up double-digit annual growth rates were only doing so because they had emerged from a long period of subdued capital growth performance.
"The COVID-boom unlocked enormous value across more affordable regional tree-change markets such as South Australia's South East region," Owen said. "The surge in demand for areas such as New England and North West was also likely to have been due to a spill-over from nearby markets such as Richmond-Tweed, where the strong migratory sea-change trend and low interest rates priced out many lower income households."
While the house market in Richmond-Tweed softened by every other metric, CoreLogic found that houses in the region were still up by 23.7% compared to pre-pandemic levels.
Ninety kilometres (90km) south of Sydney, the Illawarra region recorded the second-lowest change in house-value growth of all 25 regional markets, dropping by 12.6%.
Houses sold fastest in WA's Bunbury, where homes sold after a median period of only 24 days during the three months leading to January 2023. In Queensland's Toowoomba, homes sold after a median period of 28 days, clocking in the second fastest sales rate of all 25 regional markets analysed.
How did non-capital city regions' unit markets perform?
Queensland's Cairns recorded the highest annual increase in values across Australia's regional unit markets, shooting up by 17.3% in the year to January 2023, followed closely by Toowoomba at 14.1%.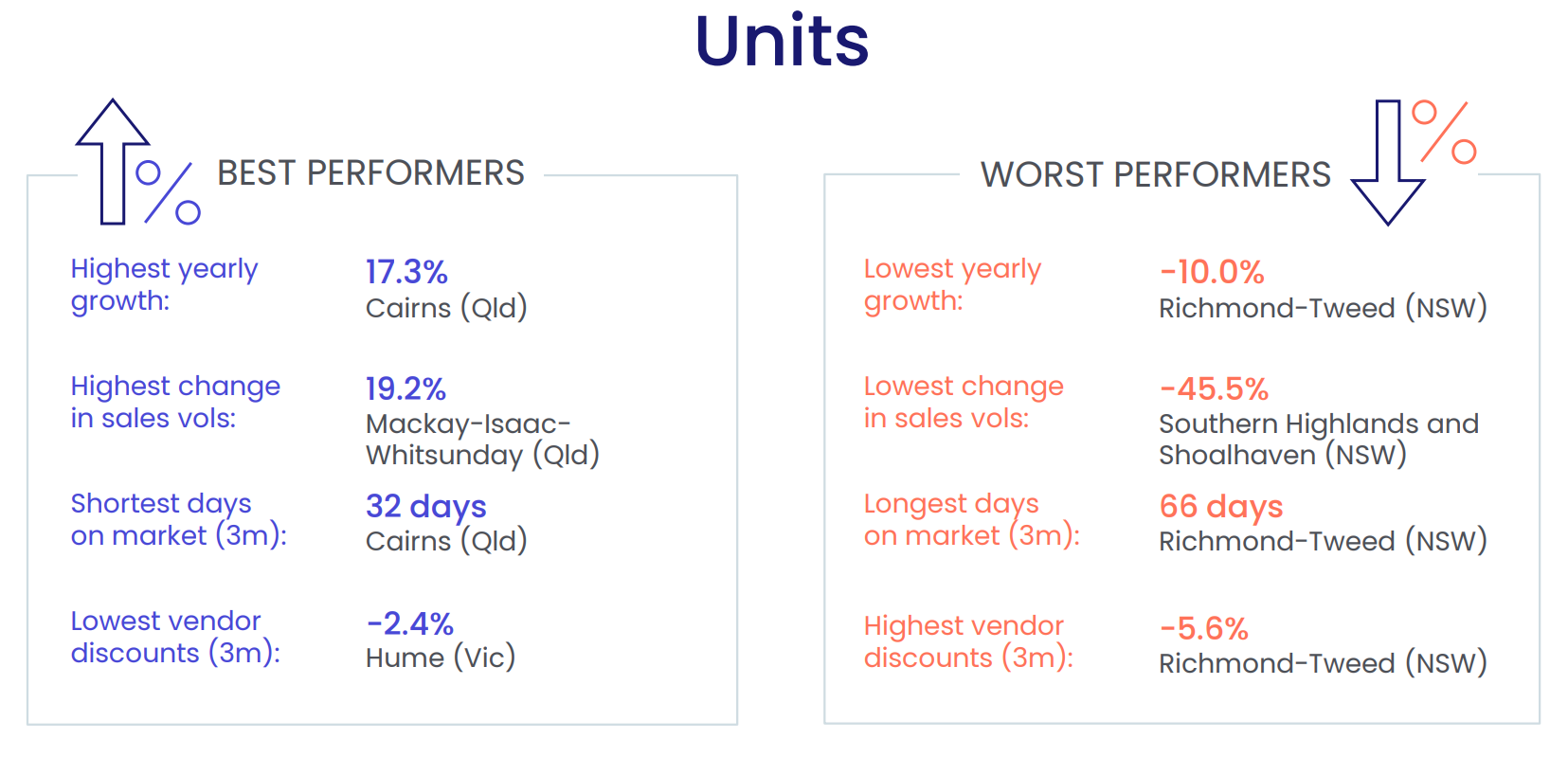 Richmond-Tweed of NSW once again performed the worst with a 10% drop in unit values, followed by Victoria's Geelong region (-9.4%).
In the year leading to November 2022, sales volumes grew in only two of the 25 regional unit markets analysed: Mackay – Isaac – Whitsunday (19.2%) and Townsville (10.6%), both in Queensland. Sales volumes fell the most in NSW, where the Southern Highlands and Shoalhaven saw a 45.5% drop and both the Newcastle and Lake Macquarie and Illawarra regions fell by around 37%.
What can Australia expect next from its non-capital regions?
Following the RBA's warning that more rate hikes were on their way in the ongoing battle against inflation, Owen predicted that house values across the country would continue their downward trend. Those in regional areas were no exception.
"This is a trend we can expect to see playing out at least until interest rates top out," she said. "With this in mind, sellers will need to be realistic about their pricing expectations, make sure they have a quality marketing campaign behind the property, and be ready to expect some negotiation from buyers."
But since regional home values dipped so soon after a recent peak in their cycle, Owen predicted there would be "a lag between buyers and sellers" as sellers in the regional market struggled to adjust their expectations post-upswing.
Owen also said that despite some sharp stat decreases, the regional market's overall performance was still more resilient than capital city markets. Since the RBA began hiking rates last May, monthly home values decreased by an average of 0.8% across regional Australia, while they decreased by 1.1% in the capitals.
Prices also flourished in non-capital city regions by 41.6%, whereas those in the combined capitals only did so by 25.5%.
What are your thoughts on the regional market's latest stats? Let us know in the comments below.