Opportunity for brokers to help clients review finances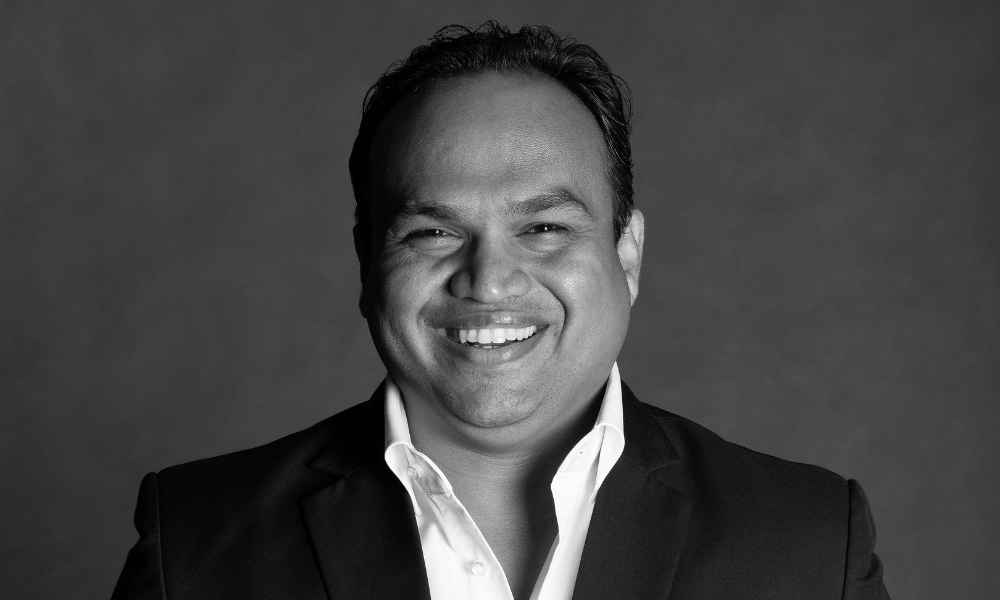 Rising interest rates squeeze household budgets and reduce borrowing capacity but according to one broker, it's not all doom and gloom.
With so much noise in the market around interest rates, Bernard Desmond (pictured), founder and director of Mornington Peninsula, Victoria brokerage Blank Financial, said it was a great time for brokers to be front of mind with their clients.
Low-rate mortgages have passed – at least for a while. The official cash rate, currently 0.85%, came off a record low 10 basis points in May, rising 25 basis points. That was followed by a hefty 50 basis point rise in June. Fixed-rate mortgages are priced from the low 4% to early 5% range. Variable rates are quickly catching up, currently priced from 2.5% to 3%.
While everyone knew interest rates would go up, Desmond said there was uncertainty around how high they would rise – and how quickly.
Change is always harder if it's going to hit people in the back pocket – and mortgages take a significant chunk of the household budget, he said.
"What we're seeing is a lot of nerves in the market, we're fielding a lot of calls from our existing clients asking what will happen to their mortgage and how they can minimise the risk," Desmond said.
"Clients that are over-leveraged will obviously feel the pain, however customers who are ahead on their mortgage or who have buffered for this change will be navigate through quite easily."
Read more: Non-major banks bump up interest rates
Desmond said he and his team were proactively contacting clients and performing general financial health checks to see where there was an opportunity to reduce their monthly commitments.
One example is reviewing and consolidating high-interest debt (such as credit cards or car loans), into a single loan, he said. Clients with multiple rental properties who were concerned about the gap between rental income and increased mortgage payments were encouraged to take a long-term view.
Desmond said changing loans to interest-only could reduce repayments by half, which helped some clients to sustain their loan.
"For example, they're still paying principal and interest on their owner-occupied property but on the investment properties, they're going with a long-term objective of holding onto the asset, rather than panicking and selling it."
Traditionally, fixed rates are lower than variable rates but currently they've swung to the opposite way around, he said. As buffers on fixed rates have increased, many clients wanted to put a portion of their loan on a fixed rate, and a portion on a variable rate.
"Many clients are saying they'll start with variable and reassess the scenario in the next six months," Desmond said.
Read more: RBA announces hefty rate hike
Australian homeowners had built up equity in their properties and many had fallen into the classic "asset rich, cash flow poor" category. In the current environment, "cash is going to be king", Desmond said.
He encouraged clients to start by saving small amounts and have ready access to funds, such as through an offset account or a separate savings account.
"With rising costs, rising mortgage rates and with incomes not rising at the same rate, people need to have a rainy-day buffer," Desmond said.
"There are going to be opportunities in this market and people with access to cash are likely to be the winners in the long term."
For brokers, staying close to clients could be as simple as a quick phone call or email to check in with them, address any concerns and provide options where required.
"I think there's a great opportunity to showcase this now to the client, to go back to their existing lender and renegotiate the pricing," Desmond said.
He said there was an opportunity for clients to revisit how they have been living and spending and make small changes – and their broker was a part of this process.
"Rate rises are out of everyone's control … but what people spend is in their control and those that have got more commitments can minimise that by talking to a finance broker," Desmond said.
Desmond, who operates out of Mount Eliza, established his business in 2017. He is the head broker and sales manager. The team of five includes a head of operations, two loan processors and a credit manager.