Combination of accelerating wages and weak productivity growth "is not a good one," expert says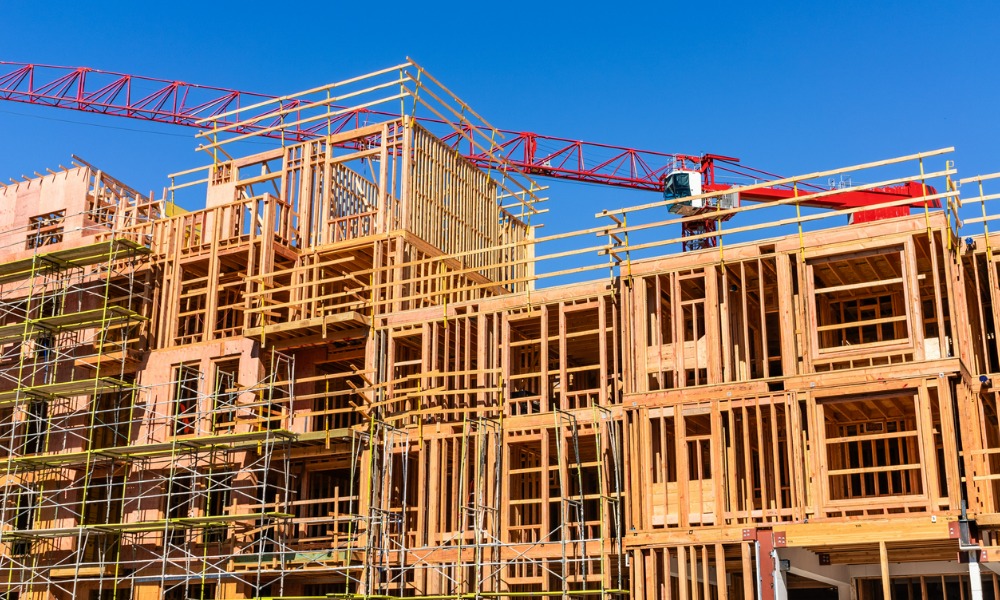 The building and construction sector recorded the highest average pay increase at 5.8% for senior staff and 6.8% for mid-level employees, with companies hiking salaries to retain key workers.
This year, average pay rises of 5% are predicted for the building and construction sector, according to a report by The Australian Financial Review. The design and building consultants sector – which includes architects, town planners, project managers and quantity surveyors – is expected to give mid-level and junior staff pay hikes of 7% on average.
The predictions for another year of significant pay increases come at a troubled time for the property sector. In February, only 55% of companies surveyed said they were doing "well" or "very well" – down from 63% six months ago, AFR reported.
Staffing issues a challenge for sector
Over a third said that staffing issues, including wages growth, retention and recruitment, were the biggest challenges facing them this year, ahead of rising construction costs (21%) and the inability to grow revenue and profits (17%). Nearly one in 10 said their biggest issue this year would be access to capital and funding.
A report this month by Victoria's Incolink predicted that vacancies in the state's building and construction industry would balloon to 26,00 by 2040 unless there was increased female participation in the workforce, AFR reported.
"Many property industry businesses face the real challenge that increasing costs and rising salaries could outstrip their profits in already-quoted projects," Avdiev Report principal Debra Maloney told the publication.
Productivity gains needed
Master Builders Australia chief executive Denita Wawn, responding to the report, said that wages growth in the building and construction industry had consistently exceeded other sectors.
"To continue to sustainably increase real wages over the long term, we must make productivity gains in the industry," Wawn told AFR. "For our industry, the combination of weak productivity growth and accelerating wages is not a good one. It risks damaging the industry's long-term competitiveness."
MBA's budget submission includes a call to prioritise expanding the sector's workforce to address the issues of a tight labour market and cut down on red tape, AFR reported.
Read next: Construction giant collapses owing $25 million
"We need policies that increase our industry's labour force through training and speedier migration processes," Wawn said.
Former chief commissioner of the Victorian Building Authority and town planner Bill Kusznirczuk told AFR that his firm, Clement-Stone Town Planners, had been unable to fill a couple of job vacancies even though they offered a hybrid work environment as part of an attractive package.
"It's not about remuneration, but about making sure you hire the best people for the position and skill set," he said.
Kusznirczuk said that predictions of 7% average pay hikes in his industry weren't surprising given the significant amount of building and development activity in Victoria both before and during the COVID-19 pandemic.
"We need to think about ways to encourage young Australians to be part of the planning and building sector," he told AFR.
Labour woes are only one of the problems faced by the sector right now. Supply chain issues and rising materials costs have also impacted the industry hard, forcing a raft of building companies into collapse as the industry faces its worst year in a decade.
Have something to say about this story? Let us know in the comments below.