NAB has just completed the core infrastructure of a private cloud system, as part of a ten-year, $10bn technology upgrade, but is cloud computing right for broking businesses?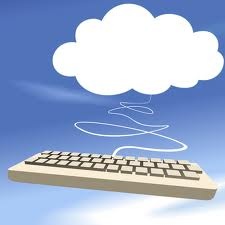 NAB has just completed the core infrastructure of a private cloud system, as part of a ten-year, $10bn technology upgrade, but is cloud computing right for broking businesses?
A recent study by Colmar Brunton showed SMEs that had embraced cloud computing were 106% more likely to see a revenue rise than those who hadn't - but businesses aren't exactly jumping on the new technology.
The study revealed just 16% of businesses currently use cloud computing, creeping up a modest 2% on last year's results, and their caution is not without good reason, according to Matt Lowth, NAB's Principal Security Architect.
"This isn't something as simple as getting a new iPad or iPhone, it requires a lot more planning," he said.
"Before you even start thinking of going down the path of cloud computing you need to be sure that it is the right fit for your business."
NAB's system will initially be used for internal services such as collaboration and email, with more functions added over time.
In NAB's latest half year report CEO Cameron Clyne praised the bank's new private cloud as a key part of its technology strategy, stating that it will allow the company to "organise our business to better service customers and to better respond to market developments, particularly those driven by digitisation".
Advantedge Financial Services, acquired by NAB in 2009, is actively using cloud technology to allow its employers to work wherever and whenever they want, said Steve Kane, Advantedge General Manager.
"Staff view information on their mobile, tablet or desktops, engaging with customers and managing performance.
"Advantedge has embraced cloud technology to change the way our sales team operates. We believe we are ahead of the market in deploying the benefits of cloud."
Matt Hollier, owner/operator of I Need Finance Group says the cloud system his company built six years ago has helped to streamline his business.
"It essentially allows us to keep everyone's information in the one spot and therefore customers never have to give us an application again, all we have to do is update their information. That's proving to be a very good point of difference to anyone else that I know," said Hollier.
Having started his business dealing solely in asset finance, the cloud system also allowed for an easier transition when Hollier decided to diversify into mortgage broking.
The advantage of cloud computing for small to medium businesses is that the technology is scalable, said NAB Corporate Affairs Senior Manager Dan Holland.
"You can decide on anything from what we would call a bronze to a platinum service with cloud computing, and only buy the services that you need.
"From a cost perspective that's brilliant. You can have the reach of a massive company for a comparatively small amount of money," he said.
But like any new technology, said Holland, cloud computing is not without risk. Data sovereignty and security are some of the key issues surrounding the technology.
To mitigate this risk, NAB is working with companies such as BMW and Lockheed Martin on the steering committee of the Open Data Centre Alliance, a global syndicate formed three years ago to develop and standardise cloud computing requirements.
This is particularly important, Holland, in being an "Australian voice" in the development, and ensuring basic requirements are secure enough for Australian financial services.
"The idea of cloud computing is that your data can be accessed anywhere at any time… but what that might mean is that your data is not in Australia. Part of those standards we're defining is being able to stipulate that you want your data hosted in Australia, which is something that's required for our field of business."
In the end, says Holland, the need for cloud computing should be looked at on a case by case basis.
"If you want aggregated access to information on a big scale, cloud computing will be able to deliver that. If you have got a lot of information you need to keep highly sensitive perhaps you would want to look at other options that may be more secure."
Ultimately, decisions on whether to use cloud technology and if so, for what business functions, are complex, said Holland.
"There are lots of players in that space, like the OPCD, like IBN, that can help business owners make those decisions. People need to be asking the question 'Is my business suitable for cloud computing?.'"