A new levy placed on property owners in New South Wales could end up saving them money... Home ownership put ahead of other life goals...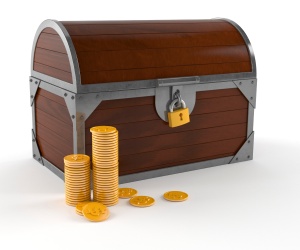 NSW property owners face new levy
A new levy placed on property owners in New South Wales could end up saving them money, according to the state government.

The state government yesterday announced that from 1 July 2017 it will abolish the Emergency Services Levy (ESL) on insurance policies and replace it with an Emergency Services Property Levy (ESPL), paid alongside council rates.

The government estimates this will increase the average rate bill by around $160, but it claims modelling shows property insurance premiums will decrease by around $200.

NSW Treasurer Gladys Berejiklian said the updated funding model was a fairer one.

"Under the current funding model, NSW property owners who insure their properties are subsidising households who don't purchase contents or building insurance," Berejiklian said.

"Fire does not discriminate and the community rightly expects that firefighting and SES services will be available to everyone in their time of need. It is also fair to expect all property owners to pay their share for these vital services," she said.

The government is also hopeful the changes will encourage more owners to take out insurance.

Home ownership put ahead of other life goals
It seems the Australian dream of home ownership is still alive and well, with results from a new survey revealing many people are putting owning their own home well before other life goals.

A national survey of more than 2,000 Australians by non-major lender ME Bank found that 49% of Australians have put breaking into the property market ahead of other life decision, such as having children or the size of their wedding.

According to the survey, delaying a holiday was the most common sacrifice, with 30% of respondents indicating they had done so in preference of saving for their home.

That was followed by delaying or downgrading a car purchase, a sacrifice made by 20% of respondents.

Fourteen per cent of respondents said they had delayed having children or decided to have less children to help them afford a home, while 12% delayed or downsized their honeymoon and 10% delayed or downsized their wedding.

The survey also showed that the sacrifices being made were not equal across generations.

The research shows that over two thirds of Millennials (69%) had put off life goals in order to commit to a mortgage, significantly more than Gen X (46%) or Baby Boomers (41%).

In particular, Millennials are sacrificing more when it comes to holidays, children and weddings, with Millennial respondents 10% more likely to make sacrifices in those areas compared to the average results.

ME Bank head of home loans Patrick Nolan said the results show how difficult it has become for younger people to break into the market.

"Everyone who buys a house makes sacrifices in order to meet that commitment, but it's getting more difficult − not surprising when house prices have more than doubled since 2000, out-stripping rises in real incomes," Nolan said.

"Fortunately there are a number of smart strategies first home owners can deploy to make it easier, like buying with friends or family, buying in alterative locations, or starting out with an investment property," he said.