A non-major bank has welcomed a new general manager for retail banking sales and service on board.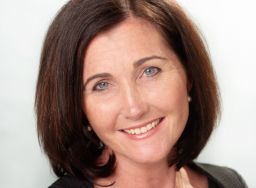 MyState appoints new GM of retail
MyState has announced Kate Dean will take up a newly created position as general manager for retail banking sales and service, effective February.

Dean will be responsible for the performance of the group's branch networks in Tasmania and central Queensland, and the development of the group's contact centre.

She previously held the position of chief sales and marketing officer at Tasmania-based B&E Personal Banking where she led business growth and sustainability through effective leadership and management of sales and service teams.

The new appointment will enable Huw Bough to focus entirely on the national mortgage broker channel, taking up the role of GM Broker, prioritising broker strategy, aggregator relationships and policy, and further strengthening MyState's team and proposition for mortgage brokers.

He is supported by Paul Herbert, head of broker sales, who leads MyState's business relationship managers and broker operations.

MyState's managing director and CEO, Melos Sulicich said, "We are delighted to welcome Kate to MyState. Her retail banking experience and knowledge of the Tasmanian market will support our strong organic strategy by responding to the changing needs of branch customers, deepening customer relationships and expanding community engagement. We look forward to her contribution as we increase our market presence and develop new strategies for the increasingly omni-channel banking environment.

"This enables Huw Bough to bring a 100% focus on the national broker channel, which is central to our growth strategy."

Dean holds a Bachelor of Arts (UTAS), Graduate Diploma in Public Relations (Deakin) and is a Graduate of the Australian Institute of Company Directors.
Check out our new podcast The Successful Adviser.