A non-major bank has created a new head of retail banking role as it expands its product range... Singles feel heat of the housing market...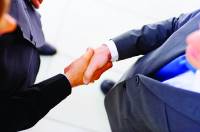 ING Direct announces new retail boss
ING Direct has appointed Melanie Evans into a newly created head of retail banking position.

Evans will be responsible for managing all of the bank's consumer business and channels including deposits, mortgages, wealth management and consumer and business lending.

Evans comes across from Westpac Group, after over 16 years working across Retail Banking, Wealth, Broking, Mortgages, Business Transformation, Marketing and Strategy.

CEO Uday Sareen says the appointment comes at an exciting time for ING as it expands its business in Australia.

"I am delighted to have Melanie join our team. She's been a high achiever in Australian financial services and will be an asset to ING as we grow our business and scale digital capability across products and services."

Singles feeling the heat of the housing market
The dream of buying a home is slipping away for more single Australians, according to an analysis by industry super fund-owned bank ME.

Figures show the number of single home loan applications with ME dropped 9 points to 35% of all loans over the past two years.

Single females were significantly worse off than men with the number of single female loan applications down by 14 points compared to only 5 points among single men.

ME head of home loans, Patrick Nolan said even for couples, prices across east coast propeties are beyond the reach of many Aussies.

"But being single is not a reason to delay or forgo home ownership. Buying your own home is one of the smartest decisions you can make," he said.

He says singletons can look to their parents for boost, investing, or co-buying with a friend or family member.