A non-bank is offering a guarantee that broker clients can go from application to settlement in a fortnight… Sydney housing boom has peaked amid investor curbs, QBE says...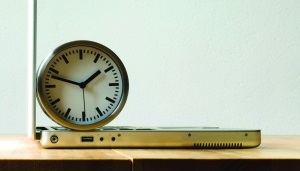 Non-bank offers 'fastest ever' 2-week settlement guarantee
Non-bank lender Firstmac is offering a two-week settlement guarantee to broker clients, which it says is a response to broker feedback for faster turnaround from lenders with a set time frame to manage customer expectations.

National sales manager Jake Sanders said although the 2-week turnaround mark was ambitious, he believes Firstmac could meet the deadlines by working in partnership with brokers.

"We have a relentless focus on helping brokers to build their businesses and I think this guarantee is an important step in that direction," Sanders said.

"Using the guarantee, you can eliminate the risk that a client could incur thousands in penalty interest due to late settlement and also provide them with certainly around a very emotional purchase."

Firstmac has also dropped its key interest rates by up to 0.30% in an out of cycle rate cut; its Vital 80 loan for owner occupiers has been cut to 3.79% and its Vital 80 for investors now carries a rate of just 3.99%.

Sydney housing boom has peaked amid investor curbs, QBE says
(Bloomberg) -- Sydney's housing boom is coming to an end, as curbs on investor lending and a raft of new developments combine to depress prices, according to QBE Insurance Group Ltd.

After surging 56 percent in the past four years, the median house price in Australia's biggest city is forecast to remain broadly flat in the next three years, QBE said in its annual housing outlook released Thursday. Sydney apartment prices are seen falling 6.8 percent by June 2019, as slowing rental and price growth damps investor appetite for property.

The housing boom has been fueled by record-low interest rates, a growing population and a shortage of supply, locking young people out of the market. Banks have tightened lending standards for property investors after regulators pressure to avert a bubble, and some state governments have imposed stamp duty surcharges on overseas buyers.

"Prices are forecast to soften through the three years to 2019, which is likely to be positive for housing affordability," said Phil White, chief executive officer of QBE Lenders' Mortgage Insurance. "It's expected owner-occupiers, including first home buyers, will be stepping in to pick up some of this opportunity in the market."

The boom is also coming to an end in Melbourne, where the median home price has risen 33 percent in the past four years, the report said. House prices will fall 0.6 percent by June 2019, and apartment prices by 9 percent, QBE said.