A non-bank lender says its recently launched investor package has been 'a great success'... ING DIRECT brings Apple Pay to customers...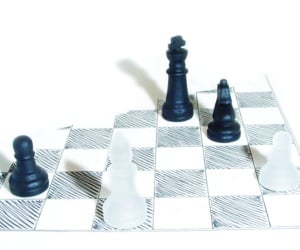 Non-bank backs property investors
Firstmac's national sales manager Jake Sanders has said their investor package which cut rates for investors who bring both their home loan and investment loan to Firstmac has been received well.

"Our Investor Package has already been a great success and we think that reflects value but also the fact that brokers are increasingly supporting Firstmac as a credible alternative to the banks," Sanders said.

"Brokers are telling us that their clients are concerned about what the banks are doing in the investment space and they are looking for legitimate alternatives from lenders who are committed to investment lending."

Under Firstmac's Investor Package, borrowers who bring both their owner-occupied and investor loans to Firstmac can get the owner-occupied rate for both loans, starting at 3.79%.

The package eliminates the 20 basis point premium that is usually charged for investment loans.

ING DIRECT brings Apple Pay to customers
ING DIRECT customers can now make mobile payments with Apple Pay.

John Arnott, executive director, customers, says there has been high demand for Apple Pay from the bank's customers.

"Our customers are the most digitally engaged of any bank in this country, with 74% of their interactions with us through our mobile app – that's almost 200,000 interactions through mobile each day," he said.

"Our customers embrace mobile technology to make many aspects of their lives quick, easy and convenient, and this will undoubtedly extend to how they pay. Approximately 70% of our Orange Everyday customers who use our app connect with us through an iOS device and they've been asking us for Apple Pay."