Property developer Mirvac has announced a 36 per cent rise in its net profit… Western Australia's heritage property laws are outdated says minister… Cate Blanchett's Sydney home up for sale… Victoria expecting busy auction weekend…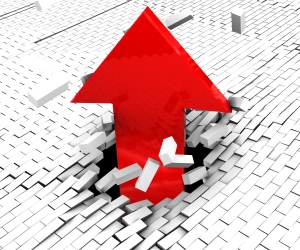 Mirvac profits rise on housing boom
Property developer Mirvac has announced a 36 per cent rise in its net profit in the year to June as Australia's housing markets continue to grow. Sydney in particular is driving growth for the firm, which forecasts profits rising through to the end of the decade. Pre-sales for residential properties are also up; by 67 per cent to a record $2 billion. In releasing its financial results Mirvac raised concern about tighter regulations for lending although noted that it should not have a material impact on its earnings. However the moves to curb investor borrowing for real estate could, the firm says, hit first-home buyers.
Western Australia's heritage property laws are outdated says minister
The heritage minister for Western Australia says that the current legislation for older properties is outdated and wants to bring in reforms. Albert Jacob wants to change the Heritage Act to make listing easier and to protect the state's heritage homes. The reform was a 2013 election pledge. The minister is keen to force homeowners to repair unsafe and neglected properties rather than see them demolished and their plots redeveloped. Repair orders are already commonplace in other states.
Cate Blanchett's Sydney home up for sale
Cate Blanchett has listed the home she owns with husband Andrew Upton as they prepare to move to the US. The couple bought the home in 2005 for $10 million and will double their money if it sells for the asking price of $20 million, although domain.com reports that they have spent around $8 million on renovations. The home, named Bulwarra, is in Hunters Hill, Sydney and sits on a 3642 square meter block.
Victoria expecting busy auction weekend
There are 880 auctions expected this weekend in Victoria, down from last weekend's 960 but higher than the same weekend last year when 674 properties were auctioned. The Real Estate Institute of Victoria says that the top auction location this weekend is Richmond (20 auctions), followed by Doncaster East and Mount Waverley with 12 auctions in each. The outer suburbs dominated demand in the auction market in July, with two of these suburbs recording a clearance rate of 100 per cent – Boronia and Ringwood East. Greensborough from the middle ring suburbs also recorded a 100 per cent clearance rate, closely followed by Noble Park, Cheltenham and Thornbury (all recording clearance rates above 90 per cent).