Finances play a big role in the happiness levels of Australians a new survey shows... New Zealand central bank holds benchmark rate at record low...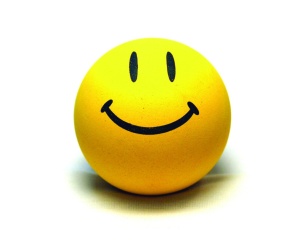 "Mates and money" top drivers of Aussie happiness, survey shows
RaboDirect surveyed 2,300 Australians, aged between 18 and 65 as part of the RaboDirect Financial Health Barometer Happiness Report.

The research found that less than half of all Aussies (44%) are completely happy with their life but that friends and finances were positive drivers of happiness across all generations.

Of the happiest Aussies; 63% have a financial plan in place, 53% stay financially informed and 52% have good savings habits

Victoria is the happiest state (47%) and Gen Y are happiest generation with 49 per cent indicating they are completely happy with life, followed by 44 per cent of Baby Boomers and 41 per cent of those in Gen X

Glenn Wealands, Head of Research & Analytics, Rabobank Australia and New Zealand says, "The Happiness Report indicates that the key drivers of happiness for each generation are intrinsically linked to milestones and challenges faced at different life stages with relationship and financial awareness key. "

Of those Australians who responded as being completely happy, 61% have a good financial plan in place, 53% stay financially informed and 52% have good saving habits.

"It's clear no matter who you are or what life stage you're in, having financial confidence is important to ensuring happiness. Create financial goals and set a budget to help you reach your target. Depositing regularly into a high interest savings account will also keep your savings growing and help you reach your goals faster."

New Zealand central bank holds benchmark rate at record low
(Bloomberg) -- New Zealand's central bank held its benchmark rate at a record low and signaled no rush to tighten as global uncertainties counteract emerging inflation pressures in the local economy.

"Monetary policy will remain accommodative for a considerable period," Reserve Bank Governor Graeme Wheeler said in a statement Thursday in Wellington after holding the official cash rate at 1.75 percent. "Numerous uncertainties remain, particularly in respect of the international outlook, and policy may need to adjust accordingly."

Wheeler is wary of global risks that could harm New Zealand's economy and prevent inflation reaching the midpoint of his 1-3 percent target range, a goal he has failed to achieve since taking office in 2012. Still, some economists forecast inflation will hit 2 percent this quarter -- more than two years sooner than the central bank expects -- while traders are betting borrowing costs will start rising within 12 months.

" Headline CPI will be variable over the next 12 months due to one-off effects from recent food and import price movements, but is expected to return to the midpoint of the target band over the medium term," Wheeler said Thursday. Last month, the RBNZ projected inflation would stay below 2 percent until 2019.