NAB's business survey finds Australian businesses aren't being held back by political uncertainty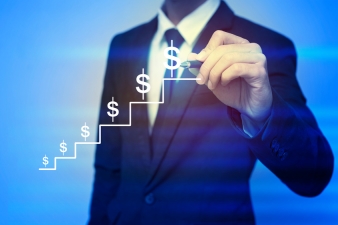 NAB's business survey finds Australian businesses aren't being held back by political uncertainty
Improving conditions for Australian businesses could push the RBA to hold rates in August, NAB's June Monthly Business Survey has argued. NAB's business conditions index rose from +9.7 to +12 points, compared to a long term average of +4.8, with confidence also rising to exceed its long term average.
"These trends justify the highly accommodative setting for monetary policy", NAB's report argues: "On balance the strength of the local economy and labour market suggest rates will remain on hold (although it is likely to be a very close call)." Both rises were a continuation of positive trends, noted NAB and the report called for the RBA to hold, whilst noting that this is 'data-dependent'.
The rise in confidence, from +3 to +6.1 points, was taken by NAB to indicate that Australian businesses are not being distracted by Brexit and events abroad.
Alan Oster
, NAB's chief economist commented that "This suggests that firms are looking through external uncertainties, choosing to focus on the positives they see in their own business, at least for the time being". He then added "it is encouraging to see firm's sentiment is holding up, particularly as we head into a period of political uncertainty".
NAB has played down the impact of Brexit on Australian business, with the report stating that "Brexit will have minimal direct effect given Australia's goods trade has re-oriented to Asia, although services trade and investment flows are larger."