Perth now has 39 suburbs where the median price of a home is at least $1 million… Auctions report busy weekend… Sunrise producer makes $500,000 on apartment sale… Adelaide buyers getting in quick…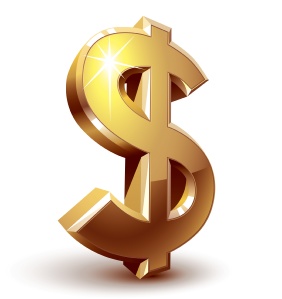 Perth's growth of millionaire suburbs
Perth now has 39 suburbs where the median price of a home is at least $1 million. CoreLogic RP Data says that there were 35 earlier this year but despite 8 falling below the seven-figure threshold more have risen above. Peppermint Grove is still the most expensive suburb by median value in Western Australia at $3,504,996 followed by Dalkeith at $2,470,530. The top 5 is completed by Cottesloe ($1,827,426), City Beach ($1,739,380) and Swanbourne ($1,611,589.) The growth in $1+ suburbs is despite the downturn in mining and the high proportion of properties on the market in relation to population.
Auctions report busy weekend
Preliminary auction data shows that it was a busy weekend for homes going under the hammer. The national clearance rate reported by Australian Property Monitors is 79 per cent while three out of four of the main auction areas reported higher rates than recent weekends. Sydney's auctions cleared 80 per cent; up from 73 per cent last weekend and reversing a downward trend over the past month. Melbourne; which has seen an upward trend in recent weeks; continued to grow with a clearance of 80 per cent, up from 77 per cent last weekend. Brisbane had reached a dip of 51 per cent by the start of this month before climbing again last weekend to 61 per cent and adding to that with a clearance rate of 69 per cent on Saturday. However after a spike in sales last weekend for Adelaide, reaching 79 per cent, clearances moderated to 67 per cent.
Sunrise producer makes $500,000 on apartment sale
The executive producer of TV's Sunrise made a cool half million at the auctions on Saturday. Michael Pell sold the apartment at 705/437 Bourke Street, Sydney for $1,205,000 having bought it five years ago. The Domain Group reports that the sale price was "beyond expectations" according to Cooley Auctions' Jacinta Hocking.
Adelaide buyers getting in quick
Homebuyers in Adelaide aren't hanging about when it comes to completing a purchase. According to CoreLogic RP Data, homes are on the market for between 32 and 36 days in the top 5 fastest-selling suburbs with Hilton in the west and Glynde in the northeast topping the league of quick-deals. Greg Troughton, chief executive of the Real Estate Institute of South Australia told The Australian that many areas are seeing short-supply so buyers are moving fast but smart: "The list is telling me that people are doing their homework, they have worked out an extra couple of kilometres out of the city is incredibly affordable."