Brokers share their thoughts on the union between Aussie and Lendi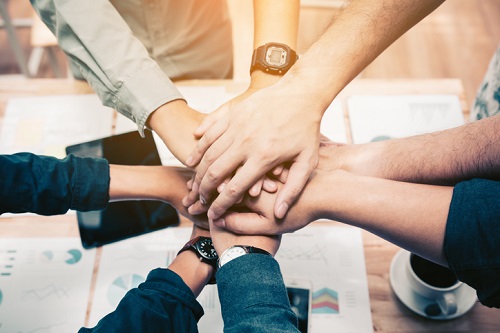 This year has been a year of change, uncertainty and no small amount of surprise. Aside from the shock of a once in 100-year pandemic, the broking industry has had plenty to keep it occupied, with changing regulation, shifting lender policies and mergers between several aggregation groups. MPA spoke with Home Loan Experts broker and founder of the Australian Property Podcast Jonathan Preston, mortgage specialist and Top 100 broker Mario Borg and Finance Made Easy owner Tony Bice about what the latest merger between Aussie Home Loans and Lendi will mean for the broker market.
Tony Bice, Owner, Finance Made Easy
With the way the industry is at the moment following the recent spate of mergers and acquisitions, nothing much surprises Tony Bice anymore. He said Aussie and Lendi complement each other and would make a "powerful combo" once the deal was complete.
"Lendi is a pioneer of the digital platform," he said. "These guys operate in the space of being able to provide digital home loans and technology, which is the future. You combine them with the very strong, iconic brand in Aussie - well, the two brands come together nicely."
On the merger, Lendi CEO David Hyman told MPA the two brands would be run separately, a decision that Bice agreed is the best way to go.
Read more: Exclusive: Lendi CEO on merger
"I think they'd be mad not to," Bice said. "At the end of the day, Aussie stands for itself and Lendi is a strong brand as well. It would seem crazy to cannibalise one of those brands when you can have both of them that stand up on their own.
"If you strip it right down, one's got the expertise of a digital platform for digital home loan technology and the other has got distribution Australia-wide and has been doing it for 30 years.
"Put the two together and you've got a very powerful combo, a very powerful merger, where you've got distribution and technology and their brands speak for themselves."
In terms of the way the merger will affect the market, Bice said for most brokers it's business as usual.
"It's a massive pie out there but this is just another step in the consolidation of expertise in certain areas to provide a better client outcome," he said.
Mario Borg, director, Mario Borg Strategic Finance
"Another day, another merger," said Mario Borg on the announcement of the Aussie Lendi deal.
He said at this stage it is hard to say what the combined group will mean, though he does believe, from a broker perspective, the deal is a good thing.
"It's evident that the major banks are divesting and sticking to their core business," he explained. "From a broker perspective, it's good news.
"Broker share is now sitting at 61% and I can't see it going backwards ever. If anything, I see it strengthening due to the ongoing consolidation occurring."
Jonathan Preston, senior mortgage broker, Home Loan Experts
Jonathan Preston agreed that the consolidation currently occurring in the aggregation market will be good news for the broking industry.
"I believe consolidation is inevitable," he said. "Over the long term, I believe this will help make our industry become more professional as we move away from the 'working in the garage' style brokers of former years."
Read more: Are more mergers on the horizon?
He said the industry is likely to look quite different in a decade's time as regulation requirements increase and the cost of compliance pushes smaller operators out of the game.
"I think this will increasingly favour fintechs over the long term," he said. "It may take some time, but I believe that is the direction we are eventually headed."