REA Group, NAB and Choice explain the impact of realestate.com.au moving into broking and the significance of combining property search and home loans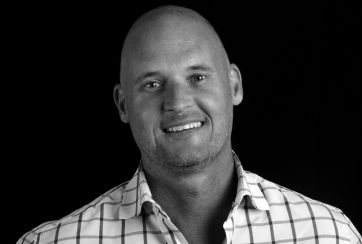 REA Group, NAB and Choice explain the impact of realestate.com.au moving into broking and the significance of combining property search and home loans.

MPA hears the details around the deal from REA Group executive director – financial services, Andrew Russell; Choice Aggregation CEO, Stephen Moore; and NAB's executive general manager, broker partnerships, Anthony Waldron.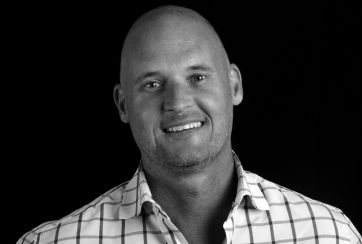 MPA:Why has realestate.com.au chosen to enter broking and where did the idea to combine property search and home loans stem from?
REA: Australian home buyers were telling us that they would really like to have a finance solution that was integrated into their search experience on realestate.com.au. We spend so much time searching for our dream home, and then the next question is, where can I get a home loan? That's where the idea came from, it was born out of a consumer need.
Over 50% of Australians currently use a mortgage broker for their financing needs and we recognise with our financial experience on realestate.com.au, we are creating something new and potentially foreign to a lot of people. To that end, we wanted our experience to include the current preferred channel, because we understand that not everyone is going to be comfortable switching to a purely digital experience right way. Our mortgage broking presence ticks that box and also gives us scale in the market.
MPA: Can you describe the process homebuyers can now experience as a result of the partnership between realestate.com.au and NAB?REA: We're marrying property search with property finance and we're allowing homebuyers to experience it in one location. Once someone has found the property of their dreams on realestate.com.au, they can apply for finance right there and then – get a NAB backed home loan approval so that the home buyer can bid with confidence for their property as well as understand in their property search what other properties are they also approved for– that's something that hasn't been possible until now.Of course, the end-to-end experience is applying for finance, but we know that a lot of water flows under the bridge before someone reaches that point. To give people more confidence that they're looking at the right properties for them, they can use our calculators to assess their current financial circumstances and use our Liveability tool to work out how that particular house will affect their lifestyle. The really great thing is, their financial information then follows them as they search, giving people a level of transparency of what will suit their budget and lifestyle like never before.

More of MPA's stories from today
MPA Top 100 Brokers 2017: #49-1
Cutting-edge tech solutions are key, says Kolenda

MPA: What are the three elements of this end-to-end property experience that will change the home loan process in Australia?
REA: There are three elements that make this experience a world-first. We're embedding a finance solution into property search, which hasn't been done anywhere before. We have a series of calculators that allow people to really assess their individual circumstances and look at how it affects their Liveability in terms of affordability, which is unique.
And, it's truly an end-to-end property experience because you have the option to continue to apply for a conditional approval in a way that suits you, whether that's online, over the phone, or by visiting one of our hundreds of brokers around the country face-to-face.
MPA: What results do you hope to see over the next 12 months?
REA: At realestate.com.au we want to change the way people search for property and now we're trying to change the way people apply for finance by combining the two. Ultimately, we see this initially as an education process because we're hoping to change the market.
Since launch, over 70,000 financial profiles have been created and each day on average there are more than 15,000 engagements on the calculator. Clearly people are already seeing the value in the experience and having visibility of what they can afford as they search.
It's about education and if we can break down the friction point where you have to go to a different place to find your finance and that gets recognised, then I think we will be well on our way to achieving our goals.

MPA: What alternative is there for Choice Home Loans brokers who aren't keen to become part of realestate.com.au Home Loans?
Choice: We are pleased to have been able to offer our former Choice Home Loans brokers the opportunity to be the first to join the new realestate.com.au Home Loans mortgage broking offering. Combining our mortgage broking expertise with Australia's favourite real estate site makes good business sense, and we're excited to see how this develops, and what it means for consumers, over coming months.
We have been buoyed by brokers' strong interest in realestate.com.au Home Loans and the majority of Choice Home Loans brokers have now transitioned to realestate.com.au Home Loans.
For members, the announcement provided an opportunity to consider their business' ongoing strategy, and for a small number, it was a chance to shift to operate under their own brand or join one of the many other established groups within the Choice network.
We have worked closely with all brokers to ensure a positive outcome and are proud to say that when the new mortgage broking offering was launched on 28th September, all previous Choice Home Loans brokers remained in the Choice Aggregation family, whether that was with realestate.com.au Home Loans, with another group or as a standalone business.
MPA: How is Choice Aggregation Services still supporting those brokers who have become part of realestate.com.au Home Loans?
Choice: Realestate.com.au Home Loans is a member of Choice Aggregation Services and so we are continuing to support all brokers as an important part of the Choice network. To ensure a smooth transition, Choice PMs have been in regular contact with former CHL brokers during the last few months.
It is really the best of both worlds for realestate.com.au brokers with full support from Choice Aggregation including partnership managers, licensing, Podium business platform and of course access to all our high-quality education and development events PLUS being part of Australia's leading property search business and a leading digital player.
As an example, many brokers will be attending the upcoming National Conference, in celebration of our 20th year and the next Professional Development days, that will take place nationally in February and March next year.
Overall, we believe it is a very exciting new business for many brokers.

MPA: Where do brokers fit into this new partnership? How will they be impacted?
NAB: This new experience makes it easier for Australians to access the help, guidance and advice of a home loans expert. It's about reaching potential home buyers at a crucial phase of their journey, and assisting them throughout the search, find and finance stages. For brokers, having access to this customer base makes good business sense. These are people who aren't just talking about buying a home; they've gone online, entered their financial details, found a property and are ready to buy. It's a seamless digital experience, and having a broker offering in the mix should give homebuyers added confidence in the process.

MPA: How does this integration simplify the home loans process?
NAB: It bridges the gap between finding your dream home and finding the right home loan – with the support of a broker or home loans specialist at almost every step of the journey. Potential homebuyers can complete the application, receive conditional approval, and make an offer on a property the very same day, all with the confidence that they're backed by financial experts.

For many homebuyers, I think the feature that will have the biggest impact is the unique 'Liveability' tool, which allows them to get a better understanding of how mortgage repayments on a specific property might affect their lifestyle. We want people to be thinking about they're purchase in terms of – not just what it will cost upfront – but what it will mean in the context of their day-to-day lives over the life of the loan. Making sure consumers are matched with the right property and the right loan to meet their individual needs is what all home loans specialists aim for.

MPA: How has technological advancement changed consumer expectations of the home buying experience?
NAB: Consumers now expect the same speed, simplicity and personalised customer service across all industries. They want to be able to do their banking more easily, at their own pace, 24/7, and from any location.

At the same time, our customers want the complex made simple. We know that navigating the financial requirements when buying a home can be complex and overwhelming for many people. We believe the realestate.com.au Home Loans experience is bridging that gap, making the home buying experience simpler, while still providing buyers with the confidence that they're making the right decision for their circumstances.