Fifo Capital applauds first funding model review by ASBFEO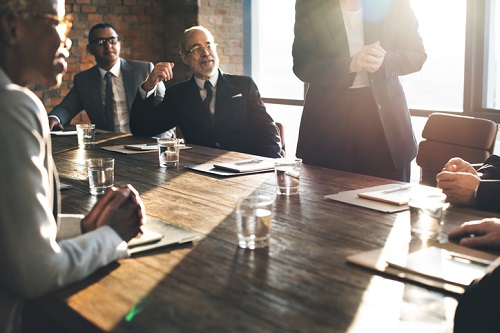 Fifo Capital has welcomed the interim findings of the ASBFEO report into supply chain finance (SCF) which has called out large business behaviour and its misuse of the finance model.
But it's supply chain finance specialist, Wayne Morris is urging for more market education to ensure the debt free funding model is used correctly to benefit the SME sector.
"The role Supply Chain Finance should be playing is as a vital stimulant for family and small to medium businesses, not as another way big buyers can pressure suppliers," Fifo Capital's supply chain finance specialist, Wayne Morris said.
The Melbourne headquartered operation - that has underwritten business in excess of $1b in recent years - predicts Supply Chain Finance (SCF) to be the future funding model of choice for small to medium enterprises if used as it's intended.
Morris believes the SCF product needs to be differentiated from the recent behaviour of larger businesses.
"The interim position paper released by the ASBFEO today is putting the spotlight on how this funding model is best used – and that's to support small business release liquidity and underwrite risk," he said.
Drawing on his extensive UK expertise – developing supply chain finance and invoice finance fintech models for the likes of Jaguar Land Rover and EDF Energy – Morris thinks some of the issues surrounding this new funding product in the Australian market stems from lack of understanding.
"There's a role our industry must take on to educate CFO's, accountants and business advisers that the success of SCF relies on suppliers and partners working in collaboration – as a result we're developing an education program to launch over the next 6 months," he said.
Morris added that put simply, cash is the glue that holds supply chains together and SCF works best when one of two things are in play.
"Big businesses honour their corporate responsibility to support their suppliers and provide debt-free funding, or when the supplier is in control of the timing and chooses which invoices are being paid to fund growth and invest as they require," he said.
But never for the customer to use to extend terms at the supplier's expense as recently reported."
"Getting this right means you're really using the model as its intended, as a virtuous supply chain circle, not further reasons for payment dispute."
Fifo Capital's model of paying supplier's invoices as early the day they're issued for a small discount fee is on the rise in Australia, following trends in the UK. It currently has over 3,000 businesses on their books with supply chain finance being in the hundreds, with a specialty in SME's in construction, manufacturing, labour hire and importer/wholesalers.