ING DIRECT's broker chief is now heading all distribution, pulling together all the bank's resources to better support brokers and customers, he tells MPA editor Sam Richardson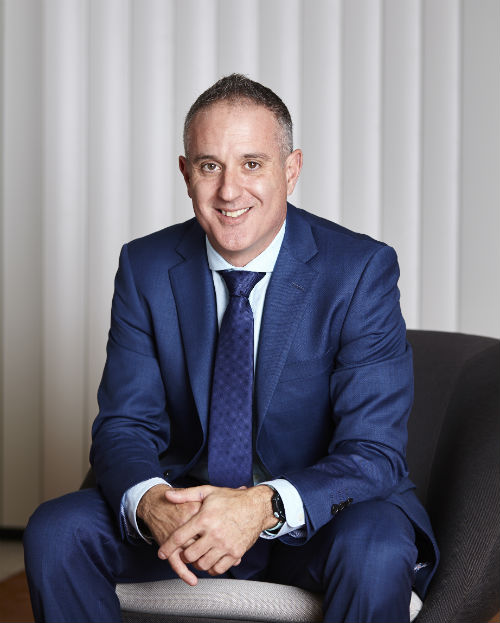 ING DIRECT's broker chief is now heading all distribution, pulling together all the bank's resources to better support brokers and customers, he tells MPA editor Sam Richardson

Beginning a new chapter in a big organisation is easier said than done. In 2016 ING DIRECT bid goodbye to its CEO of almost 17 years – its CEO since entering Australia in 1999 – and his replacement,
Uday Sareen
, declared the beginning of a 'Chapter 2' for the branchless non-major.
Sareen has called for 8–10% growth to take the bank beyond its current 3% market share. To achieve that goal, the past 12 months have seen a number of changes, with a new head of retail banking,
Melanie Evans
, poached from
Westpac
in January, and now the promotion of
Mark Woolnough
to head of distribution.
Woolnough is well known to brokers and played a crucial role in 'Chapter 1' of the bank. Mortgages were ING's first product, and brokers are the bank's primary distribution channel, bringing in around 90% of business. Combining the direct and broker channels allows better allocation of resources and encourages the passing of more complicated leads, such as SME clients, from the bank to brokers.
It will also benefit mortgage customers, Woolnough argues. "It's essentially bringing the two channels together – the broker channel and the direct channel – and ensuring there's a single voice for mortgage customers."
But not just mortgage customers. What ING is chasing – what 'Chapter 2' is really about – are primary bank customers.
"We've invested a lot in recent years in putting the broker at the centre of the relationship with the customer," Woolnough explains, referring to ING's Broker Referral Program. The program pays fees to brokers when mortgage clients get ING's Orange Everyday transaction account or the Living Super account.
With a new credit card for mortgage customers, Orange One, Woolnough is looking to brokers to help create primary banking customers.
"We don't want brokers to worry that if we're talking to their clients about other banking solutions, we want to reassure the customer about the choice of lender and broker," Woolnough says. "If they have a positive experience with the lender it bolsters the broker and drives advocacy."

Sorting out turnaround times
Before Woolnough can expect customers to put their faith and funds in ING, he needs to convince brokers. ING already enjoys high customer satisfaction ratings, and was rated the number one non-major in Canstar Blue's survey, but events in 2016 sorely tested many brokers' patience. Sharp interest rates drove a surge in applications, which overwhelmed the bank, leading to a blowout in turnaround times. This was reflected in ING's performance in MPA's Brokers on Banks survey, in which ING came first in the interest rates category and last for turnaround times.
"Turnaround times have been a challenge for us," Woolnough admits. He says the blowout was "partially driven by demand; not just the interest rate but also what the brand stands for". ING's new LendFast system, intended to reduce turnaround times by one third, was also to blame; initially "the performance wasn't great, and certainly something we weren't happy with as we went through that learning and adaption stage", Woolnough says.
One reason ING struggled to handle the surge was that around 10% of brokers it was dealing with hadn't used the bank for a year or longer and so were unfamiliar with many of its processes. "It changed the way we put
together our [staff] training; it changed the focus when they were meeting brokers to not just talk around product features," Woolnough recalls, "but to make sure brokers and in some cases their support staff understand ING's requirements to make sure the customer experience is a pleasant one."
Cross-sell
With the LendFast system now bedded down and his staff retrained, Woolnough can look to the future and the task of creating primary bank customers.
In May 2017 ING launched its Orange One credit card, the first credit card the bank has launched in Australia, the lack of which was a "glaring omission" in ING's product suite, Woolnough believes. Orange One has been promoted as a "new class of credit card" and Woolnough is keen to stress its differences.
"It's a product we believe is a responsible approach to credit; it's not just another credit card," he says. "It's a product we took a long time to develop and test, to ensure that it's centred on fair value and we didn't risk putting customers in a worse financial position."
New mortgage customers and existing ING customers will be eligible for the card, which is designed to assist them with paying off debt. To this end the repayment minimum is higher than the norm: 10%, compared to 3%, speeding up repayment by more than three quarters.
Orange One's success rests in part on brokers understanding the product and having faith in the bank. To increase brokers' trust in ING, Woolnough is running a technology-focused broker roadshow series, visiting every state and territory capital city this year.
"It's an opportunity for executives to listen first-hand to brokers about client experiences and opportunities for new products," says Woolnough. In addition to his team, ING executives from the finance, treasury, contact centre and processing teams will be present. There will also be a presentation by a futurist and a section on verification of identity using video calling, to help brokers to enter their own 'Chapter 2' of development.
With the roadshow, credit card and an increasing presence in commercial lending, Woolnough's new role as head of distribution has already become about far more than just residential mortgages. It's just the beginning, he says. "We'll continue to look at other products that fit the mould in terms of providing true value to clients, and allow us to deepen relationships." Woolnough's challenge is to keep the best of ING's Chapter 1 – the sharp rates and simplicity – while offering broker clients services that'll keep them there long after the deal has settled.