AMA-winning broker on how 1st Street Financial is gearing up for rising interest rates, protecting clients and the brokerage's reputation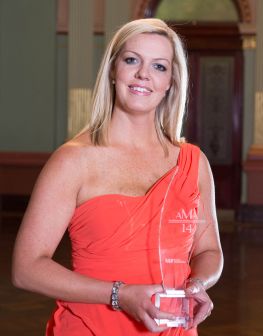 AMA-winning broker on how 1st Street Financial is gearing up for rising interest rates, protecting clients and the brokerage's reputation
While Australian property investors have enjoyed significantly low-interest rates for several years now, their happy run might be over soon. With the Reserve Bank of Australia currently keeping rates on hold over recent months, experts are increasingly pointing to rate hikes in the near future.
With this in mind, the focus for all mortgage brokers must now be to ensure effective strategies are in place to ensure your business is protected in the case of a further interest rate rise.
This is certainly the case at 1st Street Financial; we remain proactive in a highly dynamic economic market. This involves staying current in the market, always striving to predict further interest rate rises and implementing business principles to effectively adapt and respond to these changes. Optimising safeguarding practices to protect the business has a flow on effect, also protecting our invaluable clients and this practice has warranted our business to continue as an industry leader. The following strategies outline how we strive to protect our business from volatile fluctuations and how each tactic can be implemented by other mortgage providers alike.
Detailed screening process
At 1st Street Financial, we implement a comprehensive screening process for all loan applicants to gather crucial knowledge about their financial circumstances. Our client enquiry form includes: monthly living expenses and detailed bank statements, employment details and salary documentation, as well as current assets, liabilities, a full credit history and all insurance policies held. This business policy has been implemented as a compulsory condition for clients and aims to avoid recklessness and oversight, ensuring clients attain a modest yet realistic borrowing limit.
The 1st Street benchmark
All our clients' borrowing capacity is assessed against an 8% interest rate benchmark. This strategy applies an over-compensation method to ensure all borrowers are covered in the case of a rapid interest rate rise. This benchmark is not an industry requirement and sits higher than most current lender benchmarks. However, we feel it is our obligation to all clients to help them avoid the potential of unnecessary financial stress in the future.
Optimise mortgage strategies
With so many different options available for borrowers, 1st Street consistently strives to find the best plan of attack for clients. By utilising both fixed and variable rates in split-style loans as well as offset inclusions and additional repayments, borrowers can be placed in the best position to repay their loan in the case of an unexpected interest rate increase. Similarly, we look to smaller lending institutions for loan opportunities as sometimes they offer more competitive prospects than the big banks. By doing so, 1st Street Financial can protect itself by ensuring that all clients are best equipped to uphold their financial commitments at the most viable rate available.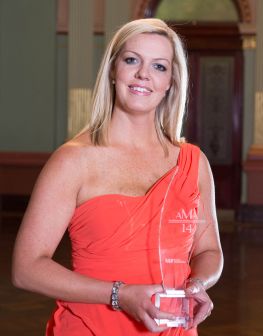 Mardee Blackwood is an Australian Mortgage Award winner and has worked in the industry for 15 years at elite brokerage 1st Street Financial