One brokerage on helping customers tackle current market challenges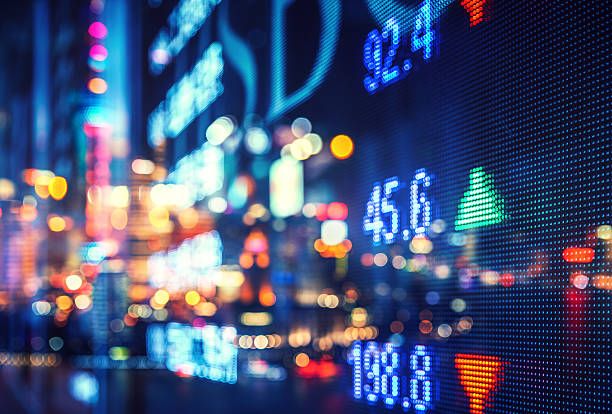 One brokerage on helping customers tackle current market challenges
Since 2011, Aqua Financial Services has been providing investors throughout Victoria with its distinctive brand of customer service, helping locals find the finance they need.
For Daniel Hustwaite, principal at Aqua, establishing his own business was a logical extension of his broking career.
"I had been working as a mortgage broker for around seven years, so I decided to branch out," he says.
"I felt there was an opportunity to work in conjunction with real estate agents and better leverage those relationships."
In 2019, Aqua finds itself in the same position as many other Australian brokerages.
The industry is changing: rapid technological shifts are driving both innovation and procedural change, while 2018's banking royal commission and this year's impending federal election are also set to drive legislative change.
Yet Hustwaite remains relatively unfazed. After more than a decade, he's well aware of the cycles and demands of any finance adjacent industry.
"I started working in finance and banking back in 2000," Hustwaite says. "So I saw quite a bit even before I moved into broking."

Reshaping the modern market
This is not to say there are no challenges, though. Hustwaite points to shifting bank policies as one of the most common in the current environment.
The increasing amount of information and validation necessary to support a loan application naturally means additional work. "Historically, we used to see minimal changes in bank policy on a month-to-month basis," says Hustwaite.
"Where a lot of businesses fall down is in not treating their existing customers as well as their new ones"
"However, there are now constant changes around variables such as minimum living expenses, postcode restrictions and exit strategies. It's become particularly heightened since banks uncoupled their interest rates from the RBA rate."
These factors have made it much trickier for customers to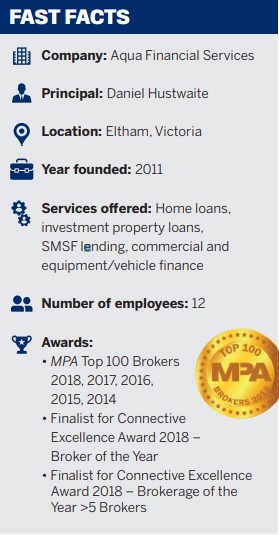 navigate the loan landscape, Hustwaite says.
However, he also believes it has made the role of the broker more important than ever.
"The principles of 'responsible lending' are currently in a bit of a flux, and accordingly we've seen borrowing capacities decrease significantly across the board.
This means it's trickier to get a loan approved." In tandem with the wider emerging risks in the industry, this gives brokers a prime opportunity to reach out and assist their customers in ways they might not have previously considered, Hustwaite says.
"I don't necessarily think tighter loan criteria is a negative in the long term, but it does mean that borrowers will need to adapt to the new environment by balancing their budgets better," he says.
"Based on the depth of conversations we're having with our clients, we feel this is already starting to happen, albeit slowly."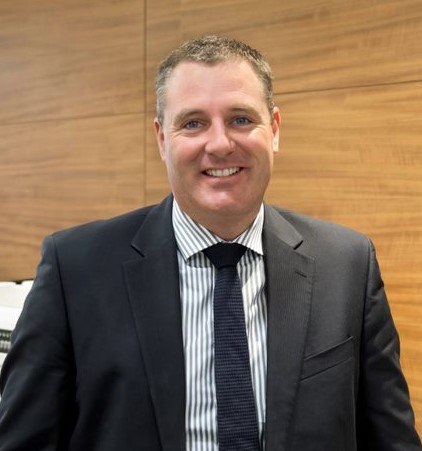 There's also been plenty of buzz about the health of the property market itself, with numerous experts pointing to declining prices in many Australian capitals. But again, Hustwaite is philosophical.
"The property market has been fundamentally strong over the medium to long term, except for a brief downturn during the GFC," he says. "So we feel it's basically undergoing a period of consolidation at the moment."
However, investors would still be wise to be cautious.
"Capital growth will probably be significantly slower than it has been historically," Hustwaite says. "But it's important to note that wage growth is currently anaemic. It has not kept up pace with the concurrent growth in property prices."
2020 and beyond
Over the next 12 to 18 months, Aqua will have a continued focus on process management.
The aim is to streamline operations as much as possible, ensuring efficiency without sacrificing service.
"The most important thing is that we've got to be flexible and adept enough to adapt to the changing regulatory and lending landscape," says Hustwaite.
But, just as importantly, he aims to continue growing Aqua organically by leveraging its existing customer base and building deeper relationships with its strategic partners.
"Where a lot of businesses fall down is in not treating their existing customers as well as their new ones," says Hustwaite.
"But you need to make sure everyone is looked after properly; that's why we are constantly in touch with customers, reassessing their current arrangements and looking at how we can help them get the best possible deal."