How a highly effective office structure enabled PFS Financial Services to reach AMA and Top 100 glory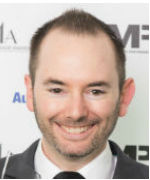 NSW brokerage in Bella Vista, PFS Financial Services won the Australian Mortgage Award for ANZ Brokerage of the Year (<5 staff) - independent in 2016.

Owner Daniel O'Brien felt mixed emotions on winning an AMA. "It's almost 10 years to the day since I got my last one of these," he says. "It's a pretty bittersweet moment and I feel like I've come full circle."

Independent brokerages have no room for error, he warns, "We live and breathe by giving the actual best service. Being independent we don't have a brand to fall back on to give us that trust, so it's all about delivering that consistent, good service that people tell other people about."

The brokerage hit $155,437,380 in total value of residential loans and 422 in total number of residential loans for FY2015/16, while O'Brien himself was also ranked 9th in MPA's Top 100 Brokers for 2016.

Some brokers aspire to international prominence, but O'Brien's reach is somewhat more tangible: "Put a pencil on Bella Vista, draw a 30-minute drive circle around it, and that's where our clients are based," he says.

PFS Financial Services has a mixed group of clients, from blue-collar workers to professionals, and home loans remain the brokerage's bread and butter although they're beginning to write more commercial and asset finance business, O'Brien says. The main change last year was putting on an extra staff member, freeing up a more senior staff member to spend more time talking to clients, and improving the level of service.

What enables a relatively unspecialised brokerage like PFS to write such numbers is a highly effective office structure. O'Brien gets the deal in the door, talks to the clients, and structures the loan. Then he hands it on to his business partner Josh and his team. "I get the clients in the door; once the deal is structured, I've done my cover notes, I've essentially wrapped it in a little bow from my staff, I don't touch it from there. I don't speak to banks; I just speak to the client, and keep them updated."

For 90% of loans, O'Brien doesn't need to spend any more time on the deal; his team process the loan and chase up the banks. This system rests on trust: O'Brien had known his business partner for 14 years before he took him on. Nevertheless, not having supporting staff, O'Brien believes, is "not sustainable for a long period of time, depending on what your average loan size is".

Brokers should be cautious in taking on more staff, O'Brien argues.

"It's better to get to a point that warrants support staff rather than getting somebody in and hoping to get to the next level. There are people with families and responsibilities and you don't want to bring them in on a whim and fail." In the case of PFS,

O'Brien set himself a goal in terms of a client database size and trail income that could cover Josh's wage and basic office costs before expanding. Trail is crucial, says O'Brien, because "whether I have a good month or a bad month the trail income is still there".
The Australian Mortgage Awards will be held The Star, Sydney on Friday 27 October 2017. Click here to view the full list of award categories and nominate or visit www.australianmortgageawards.com.au for more information.