Josh Edmondston at OnDeck talks about the subtle art of gauging the right response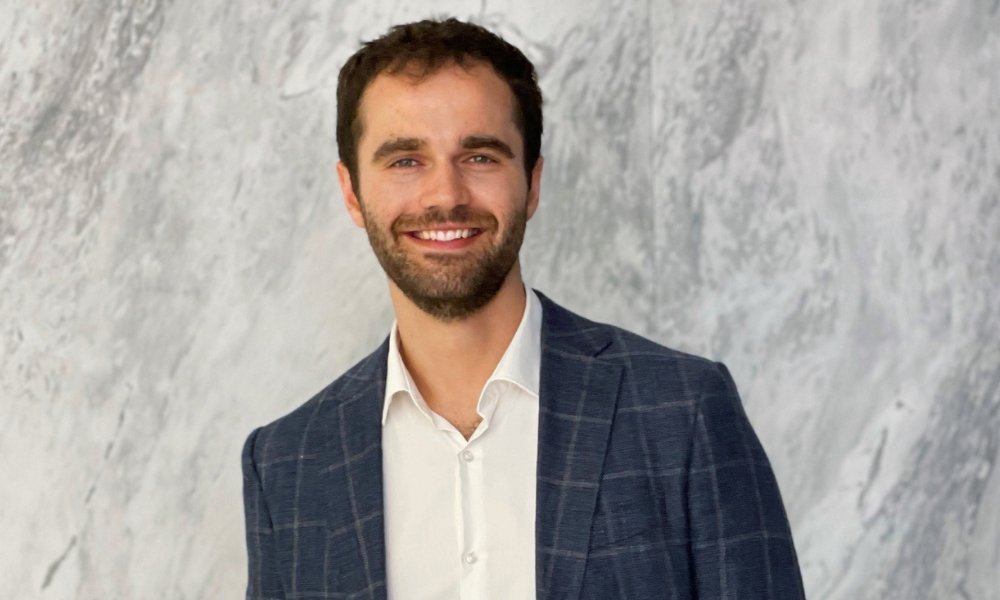 This article was produced in partnership with OnDeck Australia.
Josh Edmondston is senior business development manager (NSW/ACT) at OnDeck Australia. His career highlight is being appointed as a Victorian in Sydney and managing a team of BDMs and loan writers in Australia's biggest state. Josh once played junior baseball for Victoria.
One part of being a broker that might seem counterintuitive is knowing when a client does not need help.
Josh Edmondston, senior business development manager (NSW/ACT) at OnDeck Australia, sees both sides of the coin when it comes to aiding customers.
"OnDeck has set up the team to ensure that if a broker needs assistance throughout the process or none at all, we can cater to both situations," he said.
Gauging the appropriate level of assistance is the initial part of any relationship but getting that bit right generally leads to smoother transactions down the track.
"We work with a wide range of businesses, some requiring us to do the whole process and some who prefer not to have any communication with our loan writing team at all," he said.
The key point in the process is understanding the problem that needed to be solved and gathering enough information to be able to make an appropriate assessment, he said.
"It also really helps our conversations with credit."
Edmondston joined OnDeck in 2017 and was involved with the direct team and the broker team before taking on management of a larger team of loan writers servicing NSW and ACT. OnDeck was a smaller business when he started but growing with the company has been a rewarding all round experience that helped shape his finance career, he said.
"It's a fun, fast-paced environment, and I haven't looked back."
Moving from the direct team to a business development manager position was the biggest jump.
"It teaches a very different skill set," he said.
But forming positive relationships with many different brokers made him feel like a big part of their business.
"I appreciate all the partners who have trusted me with their clients - it is incredibly humbling."
Edmondston enjoyed the transactional part of the job so much that he said it was sometimes a challenge to let people on his team show their own skills and develop a feel for the business.
"However, it's been important that I handover a level of the transactions to our loan writing team - although I can't help myself sometimes and still get involved in a deal or two."
With originations up by 380% from 2021 to 2022, OnDeck had performed very well over the pandemic due to good support from the government and the incredible resilience of small businesses in Australia.
"Our success is correlated to working with confident business owners who are investing in their operations."
Edmondston had every reason to believe that clients would be able to handle anything that 2022 threw at them, from inflation to supply chain issues to geopolitics.
OnDeck also has very high hopes for its new Lightning Loans product in terms of market impact, which can provide up to $150,000 in funding to a small business in just two hours.
On a personal level, the future involved an acceleration in his knowledge development as he had been accepted into an MBA program. He said this extra education would help build his acumen further and translate into better service for business partners and customers.
Aside from knowing the appropriate level of engagement, his advice for BDMs hoping to help brokers write more commercial loans was to keep an open mind and know that there was plenty of business out there to go around.
Enjoying the work is also key.
"As a BDM, I get much joy from seeing brokers try us, or any other product, for the first time," he said.
OnDeck is a leader in online lending to small businesses. Since launching in 2015, its focus has been on supporting small businesses with access to fast, efficient unsecured finance. OnDeck does things smarter – like our KOALA Score™ credit assessment model, which uses innovative technology to assess loan applications and repayment capacity in a matter of minutes rather than days or weeks.
In 2021, OnDeck also launched Lightning Loans, which enables the decisioning of loans up to $150,000 in as fast as 30 minutes, and funding in as fast as two hours.